Overview

We pooled expertise from disease control experts, epidemiologists and mathematicians to build an AI-powered digital twin system for virus spread through machine learning on the basis of an epidemiological understanding of how virus spreads. With open-access data acquired in real time, the system carries out real-time simulation for the whole process covering how the virus spreads in the real world, how hospitals respond to the outbreak, and what governments do for emergency management. In addition, it also provides a whole set of emergency prevention and control services: It gives early warnings for virus spread, population migration monitoring, medical resource use projection, emergency transportation services, support for government emergency decision-making, etc. Besides the AI-powered digital twin system for virus spread, there is also the AI-powered public health emergency management system.
Architechure
AI-powered digital twin system for virus spread
This system is created to simulate the process of a virus outbreak and build awareness for the overall situation, taking into full consideration the wide variety of influencing factors for virus spread in complex environments, including the base of virus reproduction, transmission rate, incubation period, recovery rate, response time before hospitalization, the number of hospital beds, and medical resources adequacy ratio.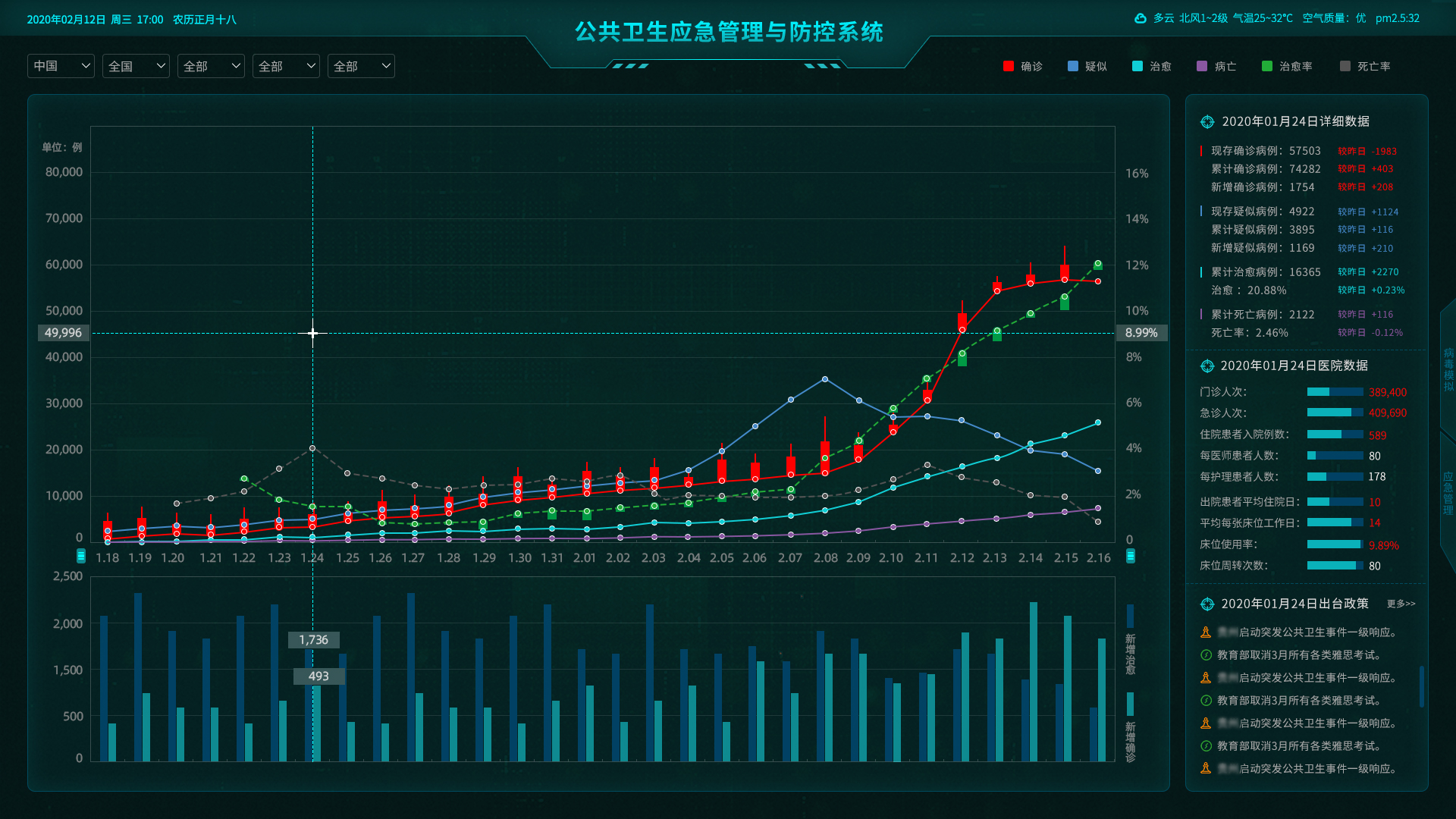 AI-powered public health emergency management system

We built algorithm models by integrating multimodal data to view and manage information related to specific locations, analyze spatial relationships, and create models for spatial processes. Thus, the system can support government efforts to take the outbreak under control, predict outcomes, and carry out emergency management. The system is an effective IT tool for infectious disease monitoring, outbreak investigation, and emergency response.
By pooling regional and related data, we do simulation on the possible impact of a public health incident like a virus outbreak on production activities, the circulation of disease control supplies, and other economic activities, such as regional population migration, enterprise distribution and the number of workers hired. Simulation is also conducted to understand virus transmission and outbreak, as well as the control measures in a certain region.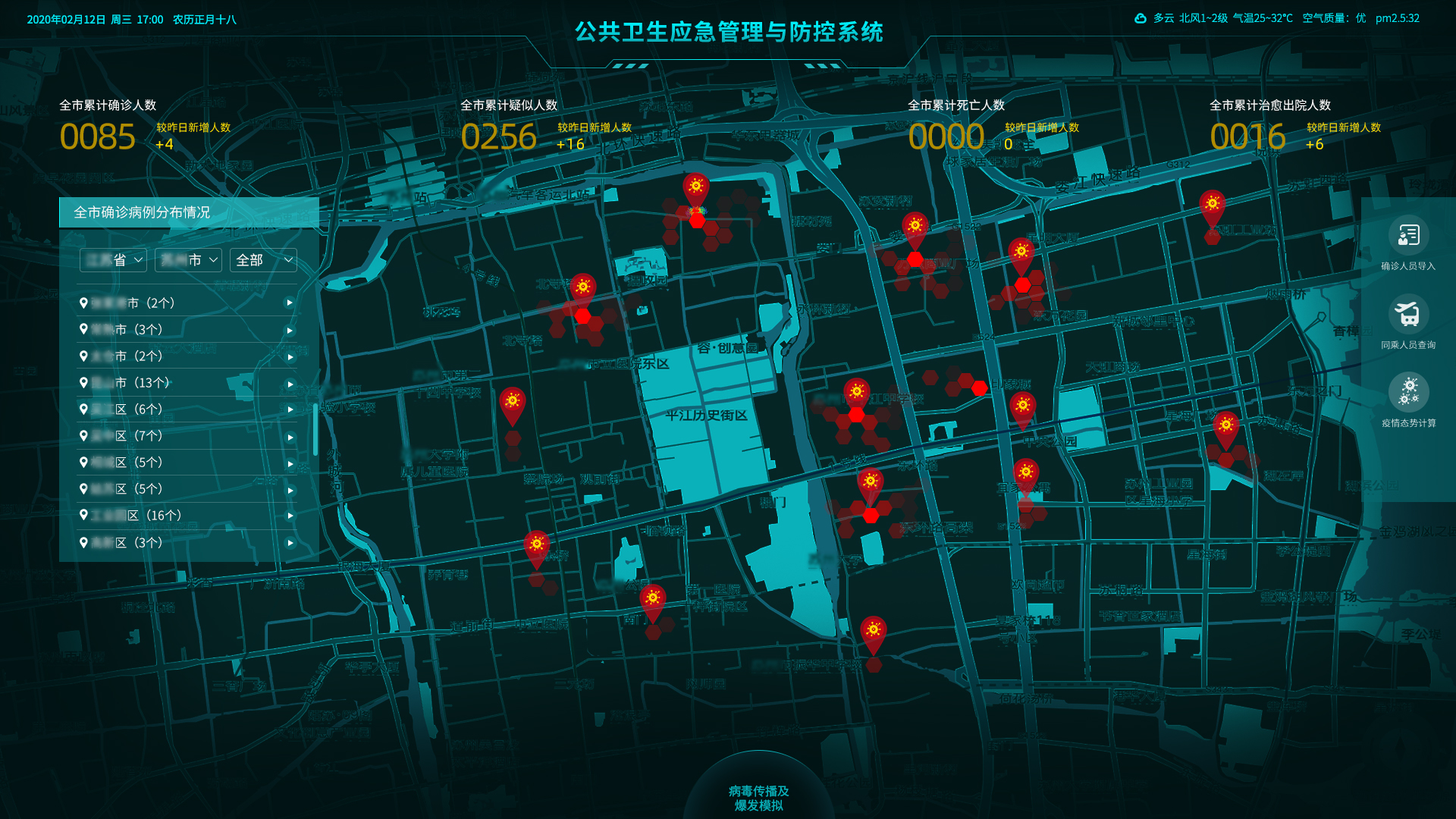 Core Competence
Virus spread simulation

Emergency management simulation

Migration simulation

Data analysis on local enterprises

Operational risk management

Medical resource use prediction

Patient analysis

Medical service simulation

Medical supplies simulation
For more information:
business@gtcom.com.cn