Global Tone Communication Technology Co., Ltd. (GTCOM) signed a strategic contract with Huawei on April 30, 2019. Eric Yu, CEO of GTCOM, and Hong Fangming, President of HiCloud China, as the representatives of the two sides, jointly stated that they will work together to expand the application ecology of big data, AI, and language technology in the future to boost a new round of industrial revolution.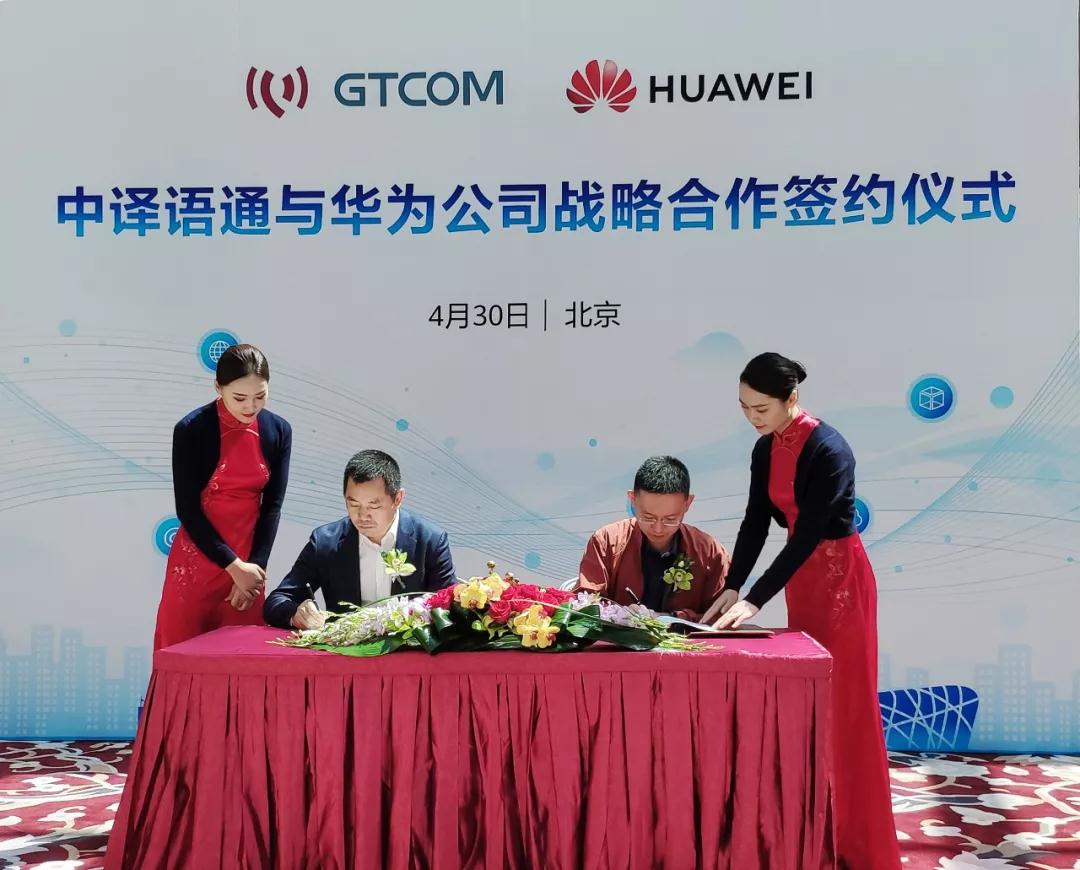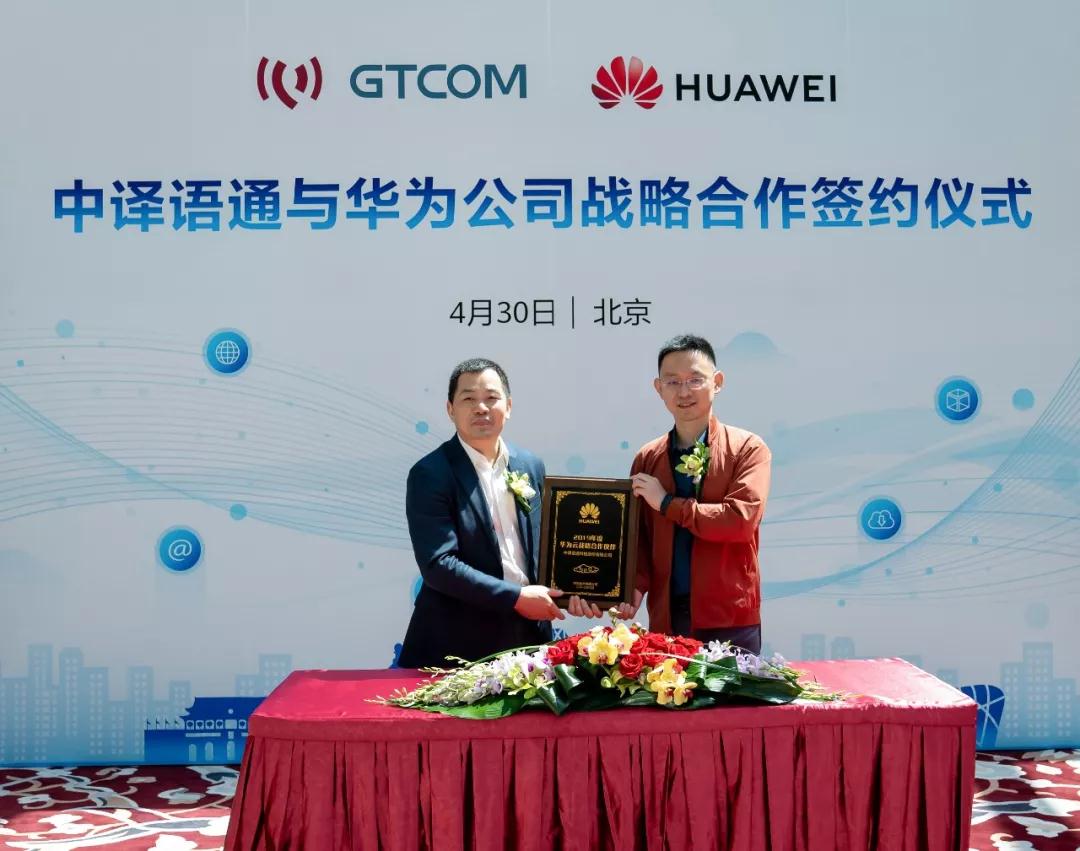 ▲GTCOM signs a strategic contract with Huawei
A new benchmark for intelligent applications powered by 5G
Mr. Yu noted that the in-depth cooperation between the two sides is promising, thanks to Huawei's brand advantages in digital communication technology, Internet of Everything application and global market as well as GTCOM's leading strengths in the technologies of big data, AI and language. By making full use of Huawei's abundant resources in big data and cloud computing, GTCOM will build an application ecology of AI and big data in the vertical fields of finance and technology, thus enabling the development of governments, enterprises and scientific research institutions.
Mr. Hong said that the two sides will carry out multi-dimensional cooperation in technology R&D and transformation of technological achievements, focusing on important strategic goals such as 5G, AI, big data, language technology and cloud computing. As a rapidly growing enterprise in the era of AI big data, GTCOM has established the cutting edge in AI big-data technologies, including data capability, algorithm capability, machine translation, natural language processing and knowledge-graph application as well as in scenario-based application in the fields of financial regulation, financial quantification, the discovery and assessment of global technology, and the construction of intelligent conference room. HiCloud will provide powerful global data transmission and marketing support in order to expand the scenario-based application of AI big-data technologies in different fields by deeply mining and exerting its impressive resource value.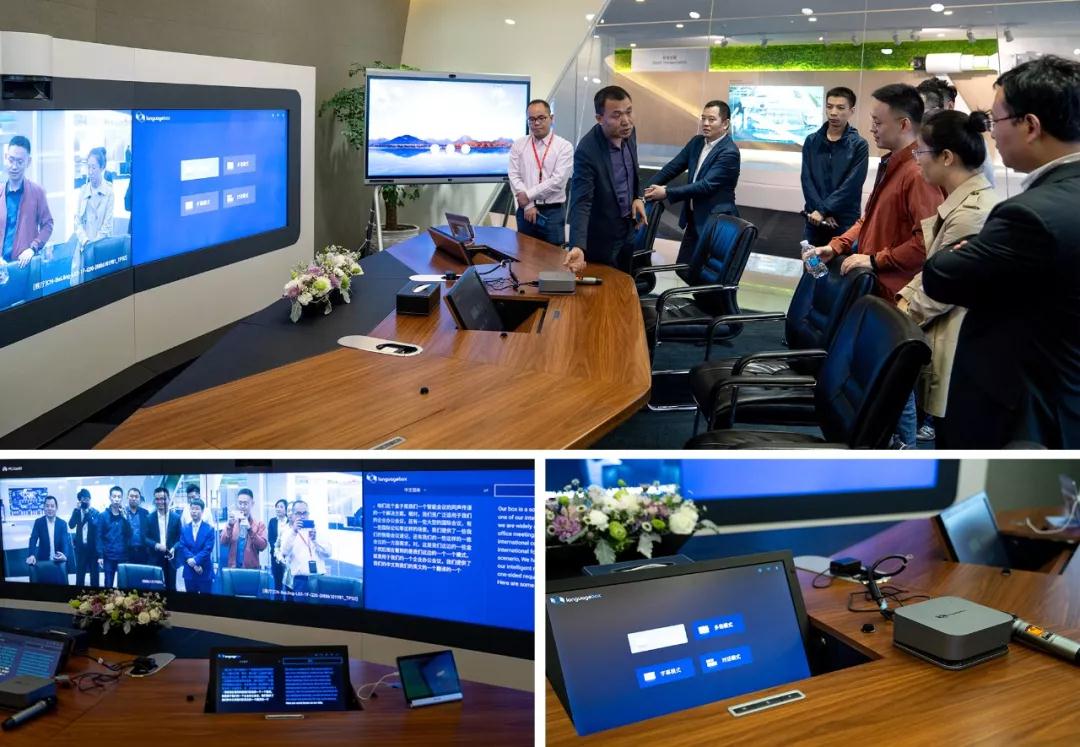 ▲LanguageBox has become a tool in intelligent conference rooms
As a product of the application of GTCOM's machine translation, speech recognition and AI big data in the field of global cross-language communication, intelligent note-taking and intelligent conference room construction, LanguageBox has become a tool in intelligent conference rooms. Powered by AI, big data, language technology and 5G, LanguageBox has set a benchmark for intelligent application.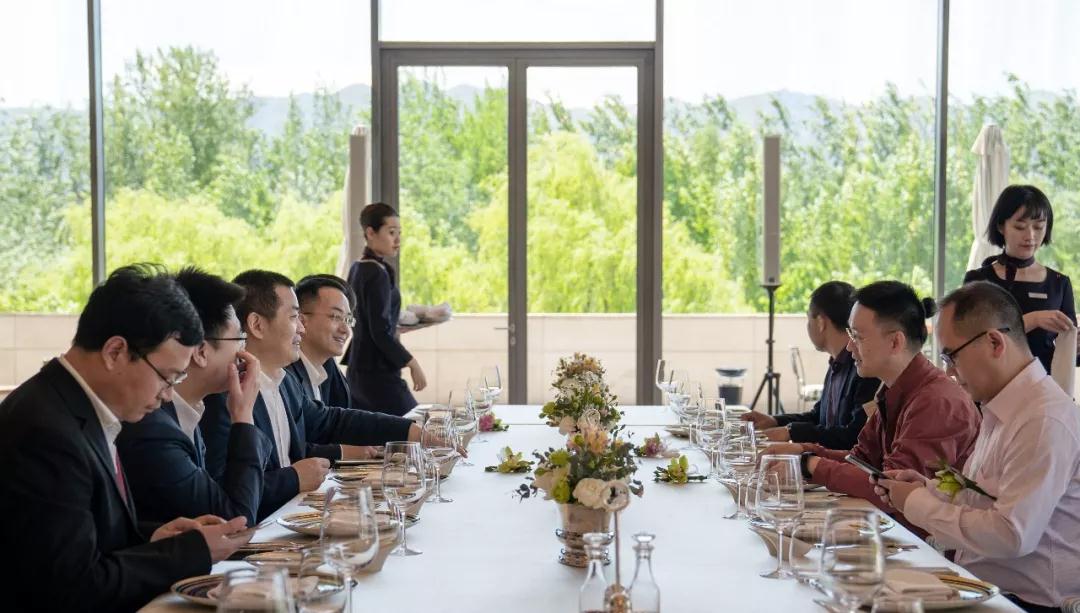 Meeting site
Leading industrial changes
in the era of AI big data
GTCOM has for many years been devoted to AI, cross-language big-data analysis and machine translation, and in the process it has gained prominent advantages in demand understanding, product experience, technological R&D and industry standard guidance. Huawei, as a leader in the communications industry, can provide high-quality technical support and services ranging from infrastructure to cloud computing. Thus, the strategic synergy between the two in the field of AI big data will help enterprise-level users in various fields throughout the world to achieve intelligent building and contribute technical strength to a new chapter in the modern industrial revolution.