The AI Expo was held in Tokyo from April 3-5, 2019 local time. Global Tone Communication Technology Co., Ltd. (GTCOM) was invited to the conference. GTCOM showed the world's leading big data and AI technologies and products to the exhibitors and guests, and communicated with world-renowned AI enterprises on possible cooperation opportunities.
The AI Expo is Japan's largest artificial intelligence exhibition with more than 30,000 guests, bringing together more than 200 global well-known AI research, application, product and service companies and institutions, including NTT, SoftBank, Hitachi, Huawei, IBM, and Japanese Society for Artificial Intelligence. The exhibition provided a perfect platform for cooperation in the field of artificial intelligence.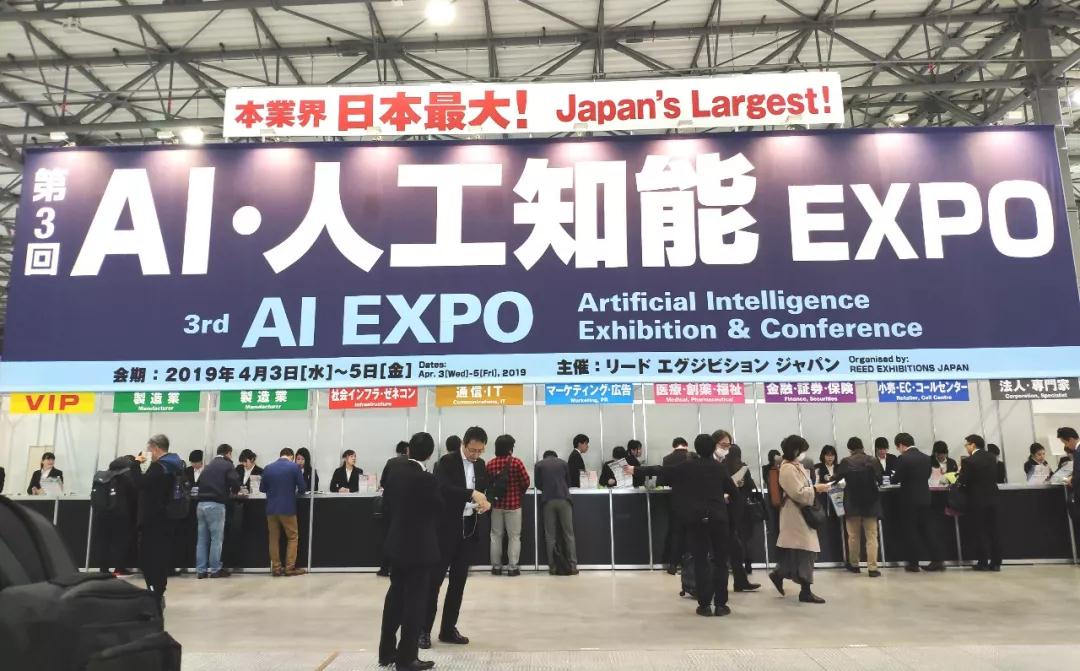 AI Expo
As a leading provider of artificial intelligence and big-data services, GTCOM attracted the attention of all the guests. At the conference, GTCOM presented solutions such as natural-language processing and multilingual machine translation based on artificial intelligence as well as products such as LanguageBox, JoveTrans (portable simultaneous interpreter), and MerCube (enterprise-level machine translation solution, all of which were highly recognized by the guests.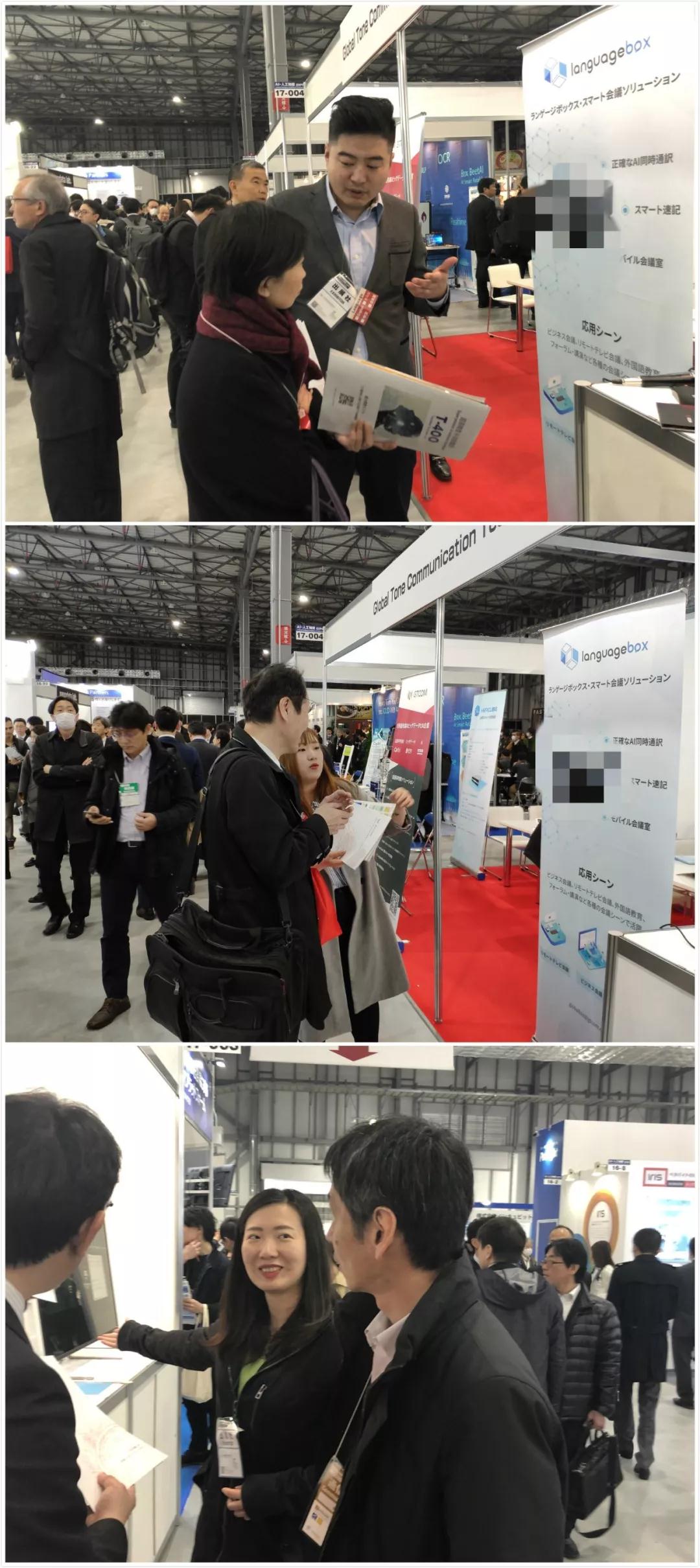 GTCOM's booth
LanguageBox drew much attention from the guests. LanguageBox is an intelligent conference solution designed for enterprises based on advanced technologies such as GTCOM's neural network machine translation and multilingual speech recognition. It can provide high-quality AI simultaneous interpreting in 37 language pairs, intelligent note taking and mobile conference room services, in order to facilitate efficient meeting communication and intelligent meeting content management. It is suitable for business meetings, remote video meetings, education and teaching, forum speeches and other scenarios.
Kodensha Co., Ltd., as a partner of GTCOM, attended the exhibition and introduced the all-round application of its products and solutions based on GTCOM's big-data and AI technologies in various Japanese industries such as financial investment, technology and news media.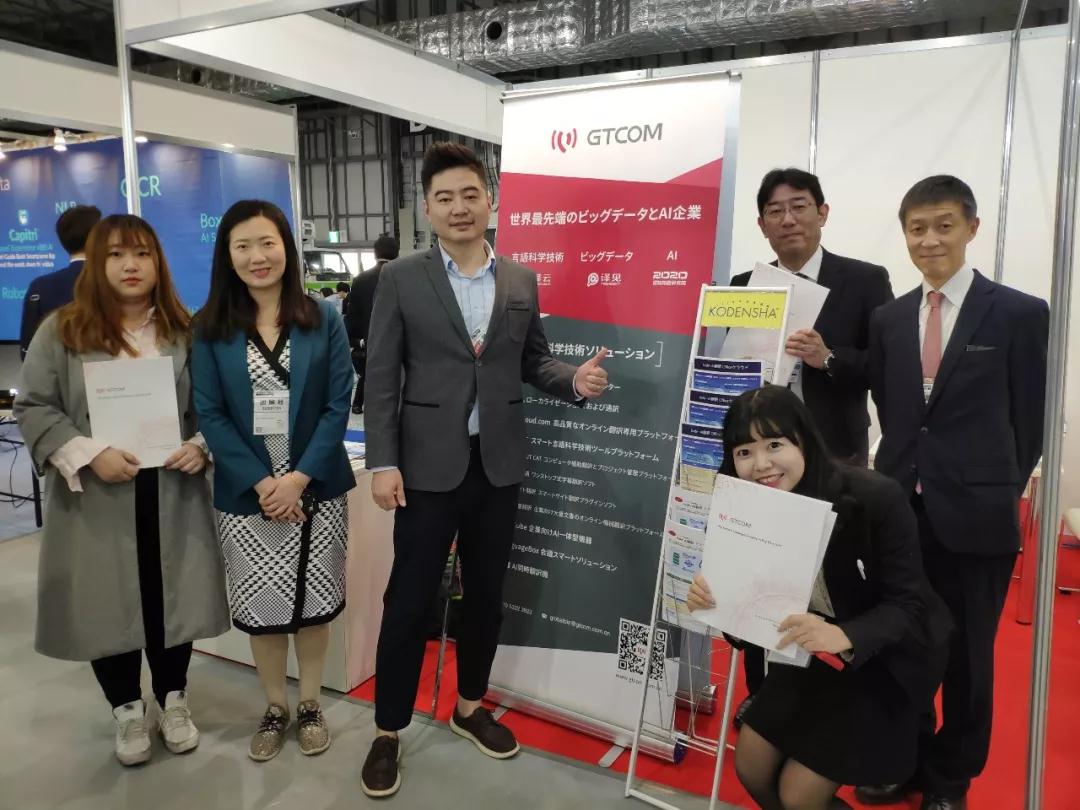 GTCOM's partner Kodensha at the expo
Attendance at the exhibition was a solid step for GTCOM's business expansion in Japan and throughout the world. Accordingly, GTCOM will continue the pursuit of innovation in language technology, big data and artificial intelligence, doing so through the use of cutting-edge technology that empowers industry upgrading and development. Thus, GTCOM will provide the most advanced solutions and scenario-based applications for users around the world.