"I heard you've been working overtime for a month. The company is giving you good news, implementing 996?"
"Oh, don't say this Labor Day holiday is over too!"
Work can really catch you off-guard.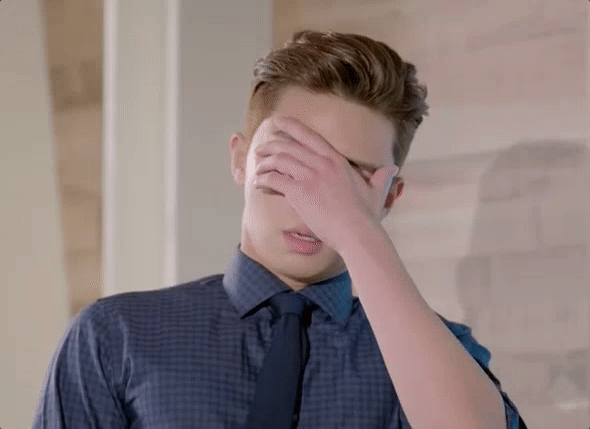 Personally speaking, "resisting 996" was just for venting. Then what? Meetings, projects, coding and BUG fixing ... The desire to work easily and live a decent life has long been the most remote KPI for middle-aged people.
From the company's perspective, what the boss can do is to correct the "fuzzy communication and endless discussion in meetings" and eliminate "inefficient work and repetitive meetings."
One box to solve all problems
"Didn't we make that clear at the meeting just now? Why argue it now?" Smart companies (teams and individuals) are never vague about meeting minutes: For a two-hour meeting, even though the same amount of time is spent summarizing the minutes, the teams insist on synchronizing the details of the meeting so that participants can review them in real time.
Some companies are willing to spend a great deal of money on devices. A medium-size conference room has two big screens, more than 10 terminals, intelligent whiteboards, etc. Moreover, real-time audio recording and screen recording have become regular equipment in daily meetings. The recently launched LanguageBox has quickly become a priority for many companies that want the best in conference equipment.
LanguageBox features multilingual recognition and real-time subtitles along with simplified, interactive support for cross-screen (electronic screen, mobile) synchronization of subtitles as well as cloud storage and export. "Notice before the meeting, free speech during the meeting, and real-time export of minutes after the meeting, followed by subsequent implementation." -- This is the right way to hold a one-stop meeting. Based on extensive study of the conference experience among enterprise users, GTCOM has designed LanguageBox to meet the full spectrum of conferencing needs, including simultaneous interpreting, smart note-taking and multiterminal remote synchronous meeting.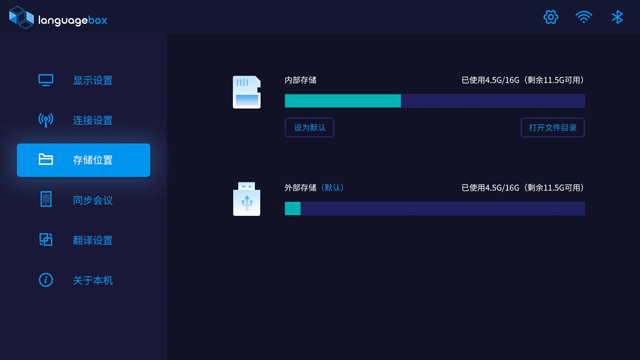 AI simultaneous interpreting, an appropriate solution for enterprises
The head of a technology company said it best: "In addition to note taking, interpretation is a frequent requirement at our company, but the cost of recruiting interpreters and translators is too high. For example, in our previous transnational projects there were often sudden meetings in Japan and the United States. We had to look for temporary interpreters, but we also recruited interpreters. However, in terms of work nature and saturation, growth space and employment cost, we barely struck a balance with the applicants."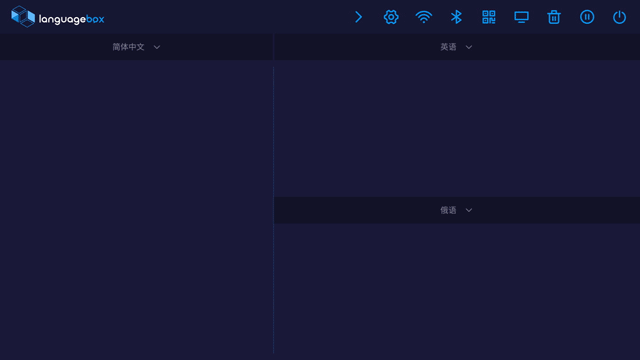 LanguageBox offers an effective but readily feasible solution to similar problems encountered by businesses across the country. In terms of simultaneous interpreting in 37 languages, including Chinese, English, Japanese, German, Portuguese, French, Korean and Russian, LanguageBox's smart interpretation is equivalent to the language strength of an entire company of interpreters. Under the dual guarantee of interpreting quality and on-call use, even technical, commercial and financial leaders who speak in their mother language can participate and ensure more efficient negotiations.
A mobile meeting room that breaks out of the cage
LanguageBox brings together offices and headquarters in Europe as well as those who are away on business to a "synchronous meeting" in the cloud. The long distance is instantly condensed into a meeting "QR code." As long as you input the random code of the meeting room, you can access the mobile meeting room. So, you can easily acquire the meeting content anywhere, anytime.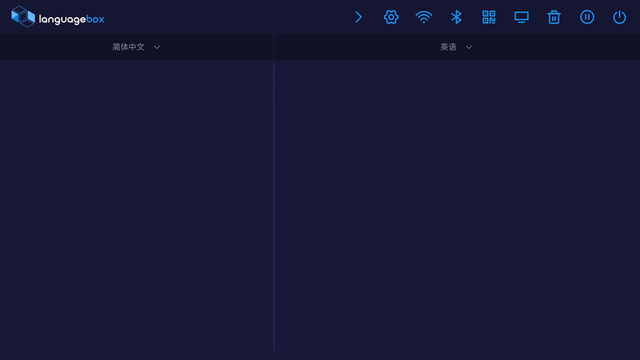 Given the arrival of increasingly mature machine-translation technologies, there are more and more devices that can translate multiple languages in real time. Additionally, there are numerous voice-to-text devices and conference terminal systems. Thus, the focus of a success-oriented enterprise is to choose a reliable device. As a leading AI and big-data enterprise, GTCOM has inherited a 40-year legacy of language data and amassed data assets over the past five years. We're able to provide new ideas for enterprises. Our innovations reduce costs and increase efficiency by assisting them in efficient conference communication, smart minutes management and mobile office operation.
Powerful companies are rigorous in selecting teams for projects. They're never reckless with the purchase of office equipment.
LanguageBox -- "Flash Sales"!
Best wishes to everyone working 996 -- Efficient meeting and relaxed travel. See you after the May Day holiday!
Contact us:
400 119 8181
languagebox@gtcom.com.cn