On April 23, 2019
The Chinese PLA Navy celebrated its 70th birthday
Multinational naval activities kicked off in Qingdao
A magnificent sea parade was held on the first day,
accompanied by giant ships and fighter planes
On April 24, heads of the naval delegations of 61 countries
Gathered at the high-level symposium
to discuss major maritime security issues,
pursue naval cooperation and friendship,
and seek maritime peace solutions
At this powerful birthday party
GTCOM Qingdao performed impressively,
attracting the attention of the audience with its capability
Impressing the navies of many countries with "excellent language"
During the day-and-a-half, high-level symposium on naval activities of various countries, the heads of naval delegations from 61 countries around the world launched a heated discussion on the theme "Building a Maritime Community of Shared Future." GTCOM Qingdao offered comprehensive language-technology solutions to facilitate the exchange of guests from various countries. High-level simultaneous interpreting and consecutive interpreting that covers the five major United Nations languages of English, French, Russian, Spanish and Arabic as well as JoveTrans Pro--which supports 37 languages--were lauded by the guests.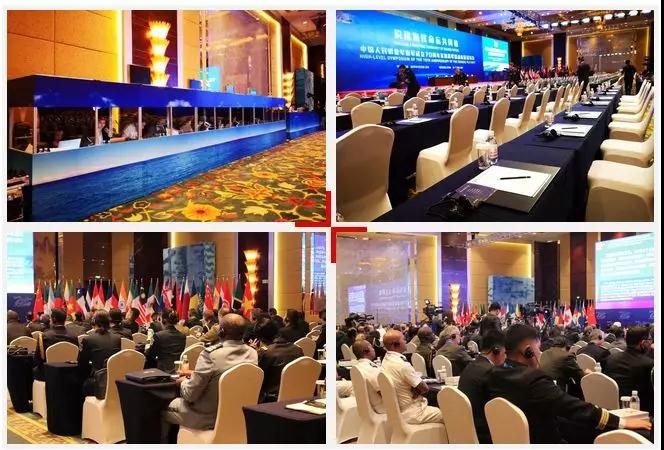 GTCOM's language-technology solutions serve the High-Level Symposium of the 70th Anniversary of the Chinese PLA Navy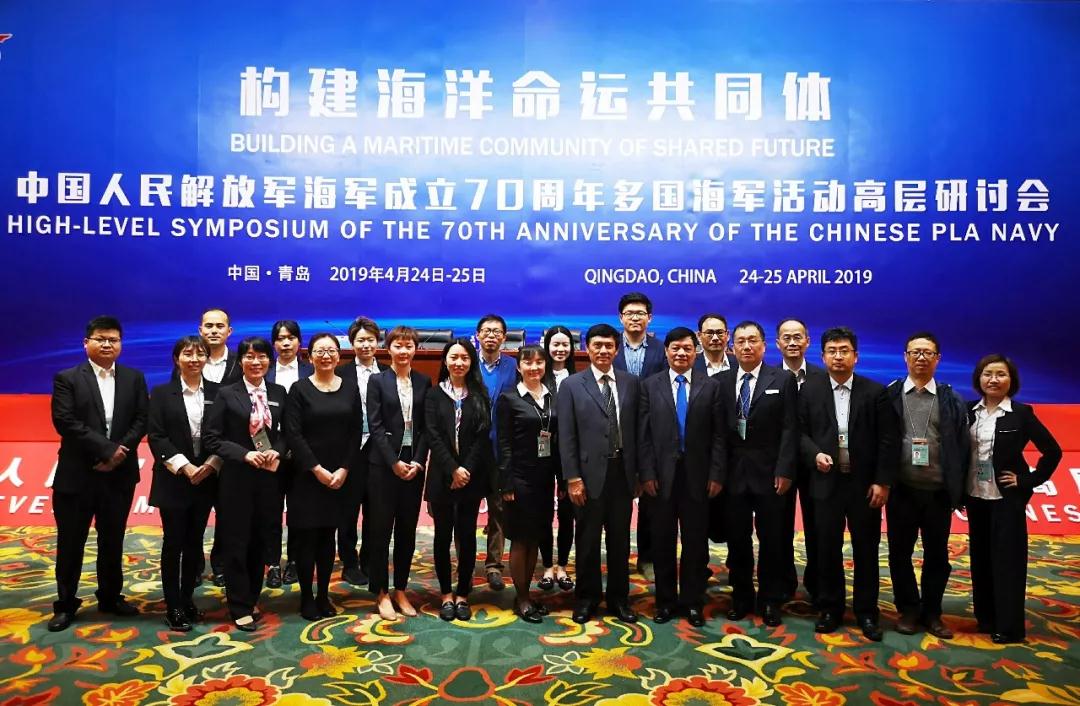 GTCOM's elite international conference service team
What does the language-technology package offer?
GTCOM's language-technology solutions were instrumental in the success of the conference. There were not only many senior professional interpreters but also multifunctional AI language-technology products, including LanguageBox, MerCubeMT enterprise-level machine translation hardware, JoveTrans Pro artificial intelligence translation machine, and the YeeKit intelligent language technology platform. They use neural network machine translation, multilingual natural language processing, speech recognition, multilingual search and other leading language technologies to ensure an experience comparable to that of simultaneous interpreting.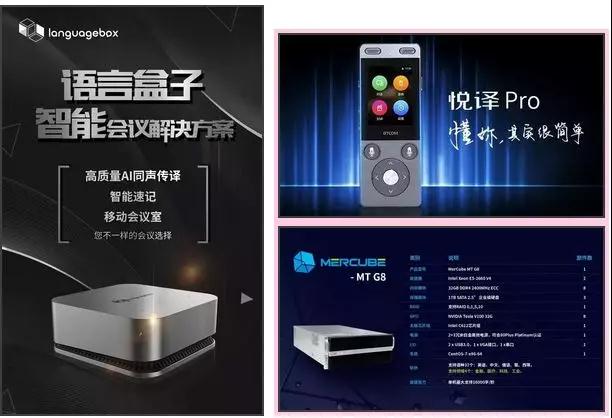 How strong is the performance?
GTCOM, thanks to its customized language-technology service capabilities, has become an expert in services for international events. In 2018 alone, the company provided high-quality language-technology services for many major international conferences, including the SCO Qingdao Summit, the Internet Security Conference (ISC), the China International Software Expo and the first China International Import Expo. Meanwhile, JoveTrans Pro, YeeBox and other intelligent hardware products have won numerous awards. GTCOM's elite international conference services team has won wide recognition for its excellent interpreting skills.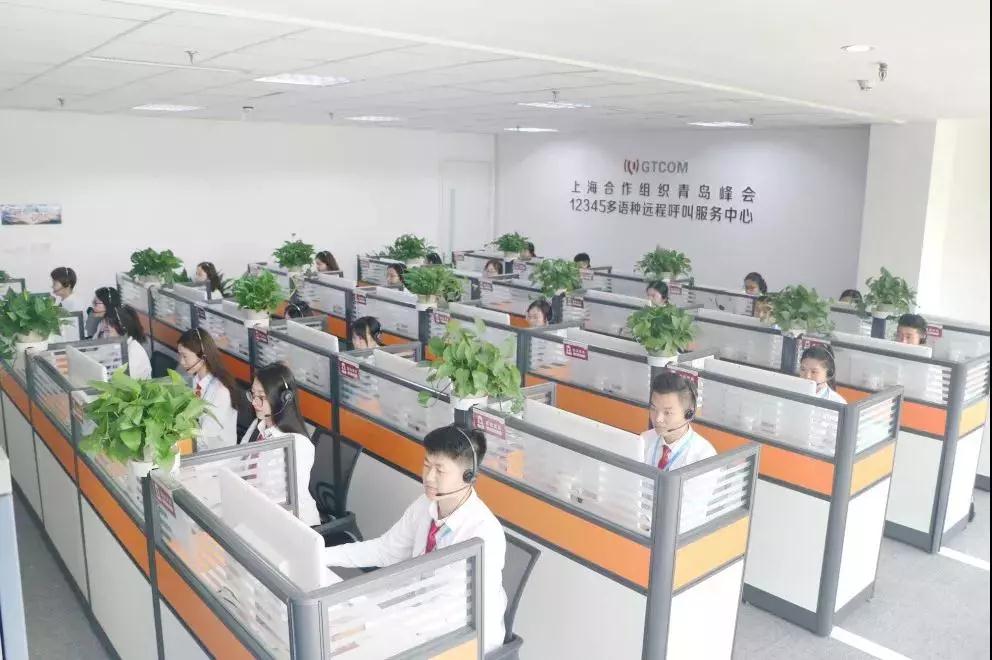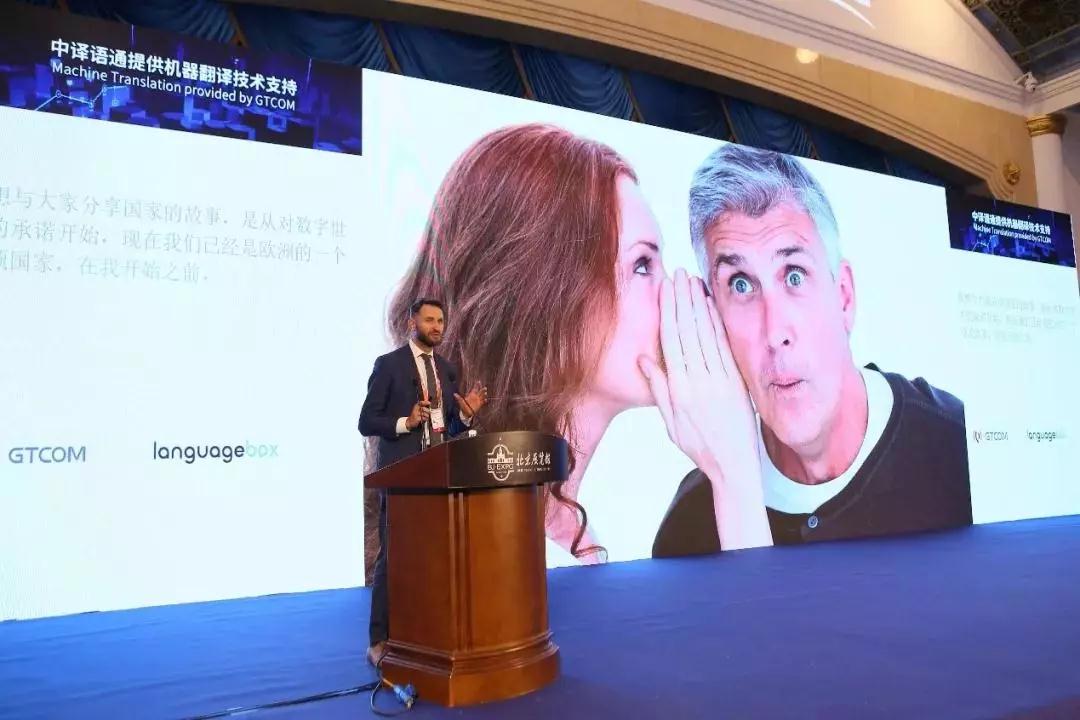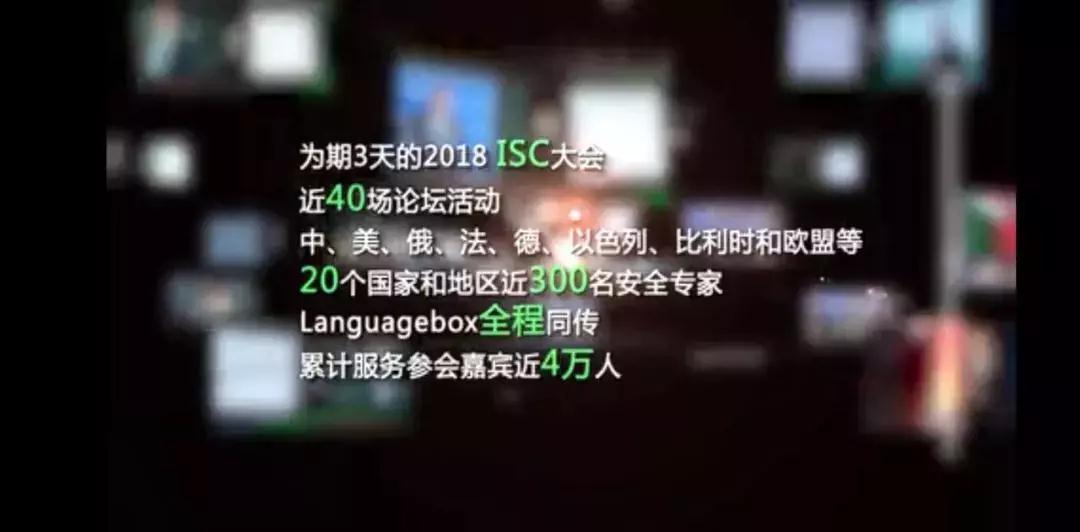 Expert in AI big data!
The results of language technology are already impressive, but GTCOM has two other remarkable skills. As a technology company focused on data empowerment, GTCOM has always been dedicated to the application of big data and AI in vertical fields. Based on the constant accumulation of key technologies such as natural language processing, knowledge graph-building and semantic analysis, the company has launched solutions in vertical areas such as finance, technology, intelligent manufacturing and tourism. Additionally, it has implemented in-depth cooperation with relevant institutions in national strategic industries such as civil-military integration and marine tourism.


Building a maritime community for a shared future is the right direction for peace and prosperity across oceans and continents. In the future there will be more and more cooperation and exchanges among countries with respect to marine security, marine economy and marine environment. Relying on GTCOM's AI big-data technological advantages and resource-integration capabilities, GTCOM Qingdao will devote its efforts to technological R&D and big-data product creation as well as AI and language technology as it contributes its wisdom and strength as a technology enterprise in the process of China's deep participation in global ocean governance.