The FiNext 2019 was held in Shanghai on March 14 and 15, 2019, under the banner "Leading New-Generation Fintech." Over 110 domestic and foreign financial institutions, including banks, equity funds, insurance institutions, investment banks and securities companies, gathered to exchange and discuss leading-edge topics such as financial intelligence and digital transformation driven by technological innovation. Yan Guoqing, overseas business director of Global Tone Communication Technology Co., Ltd. (GTCOM) and general manager of GTCOM Technology (USA) Co., Ltd. (GTCOM U.S.), gave a speech titled "Alternative Data: The New Oil," in which he shared the company's innovative applications of artificial intelligence and big data in alternative financial data, quantitative investment, knowledge graphing and other aspects. Additionally, Stephen Davison, the chief strategy officer of JPMorgan Chase Asia Pacific, Lai Haisu, director of Standard Chartered Bank, Wang Weiwei, head of Baidu's cloud intelligence business and other industry experts spoke at the conference.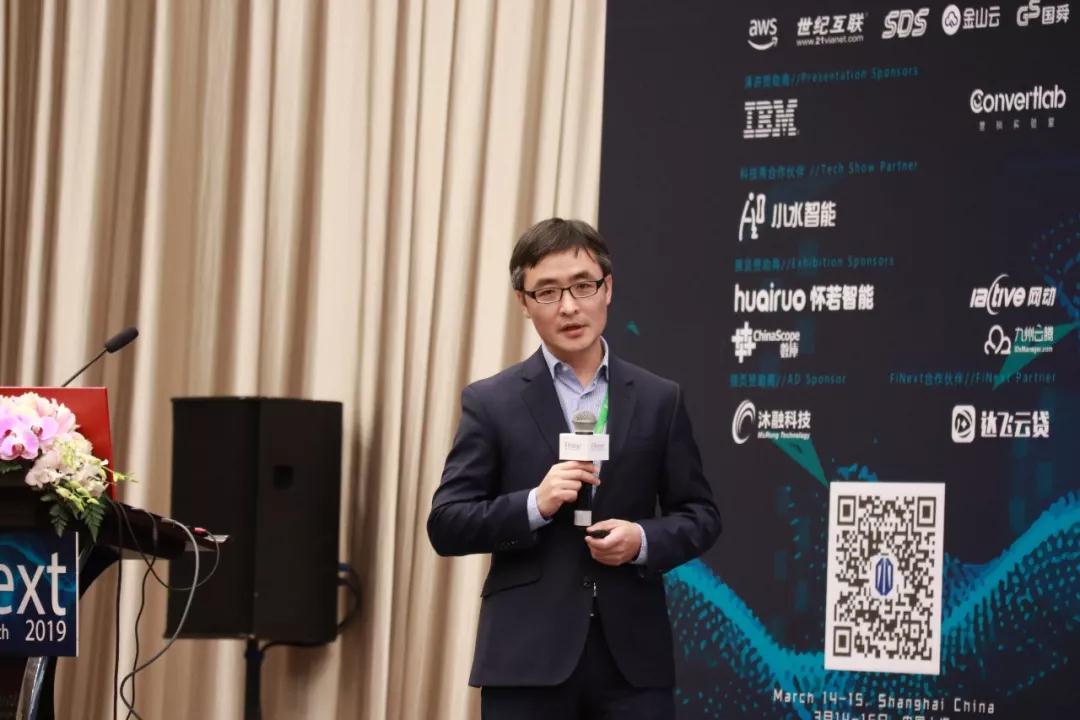 Yan Guoqing, overseas business director of GTCOM and general manager of GTCOM U.S.
Given the development of AI big-data technology, financial technology (fintech) based on alternative data has enjoyed vigorous development in the international market, bringing unique value to the field of financial quantification. As the first company to engage in alternative data research in China, GTCOM maintains a keen focus on the financial field and has accumulated massive data resources such as global multilingual Internet open data, technological data and financial data. Through multilingual natural language processing algorithms, financial knowledge graphs, market sentiment and other algorithms, GTCOM analyzes and mines structured, semi-structured and unstructured data as the means to help investment institutions perform risk prediction, risk control and management while capturing high returns through quantitative analysis. Mr. Yan, in his speech, introduced GTCOM's pioneering exploration of the financial field, using examples such as the JoveMind knowledge-graph building and analysis platform and the JoveArch financial quantitative analysis platform.
JoveArch powerfully integrates cross-language alternative data, unique market sentiments, policies and other factors along with financial analysis models and algorithms. Through visualization technology and powerful computing capability, JoveArch helps investors to quickly develop, verify and optimize investment strategies, fully perceive and measure market sentiments, and accurately determine the impact on the market in real time. It is applied to different fields such as investment trading, commodity trading and industry regulation to provide investors with market-insight analysis from different perspectives and the ability to spot new investment opportunities. JoveMind precisely identifies entities from massive amounts of data and establishes entity relationships, thus making it possible for the financial, insurance and securities markets to effectively analyze potential crises in complex relationships and to intelligently identify and trace risks.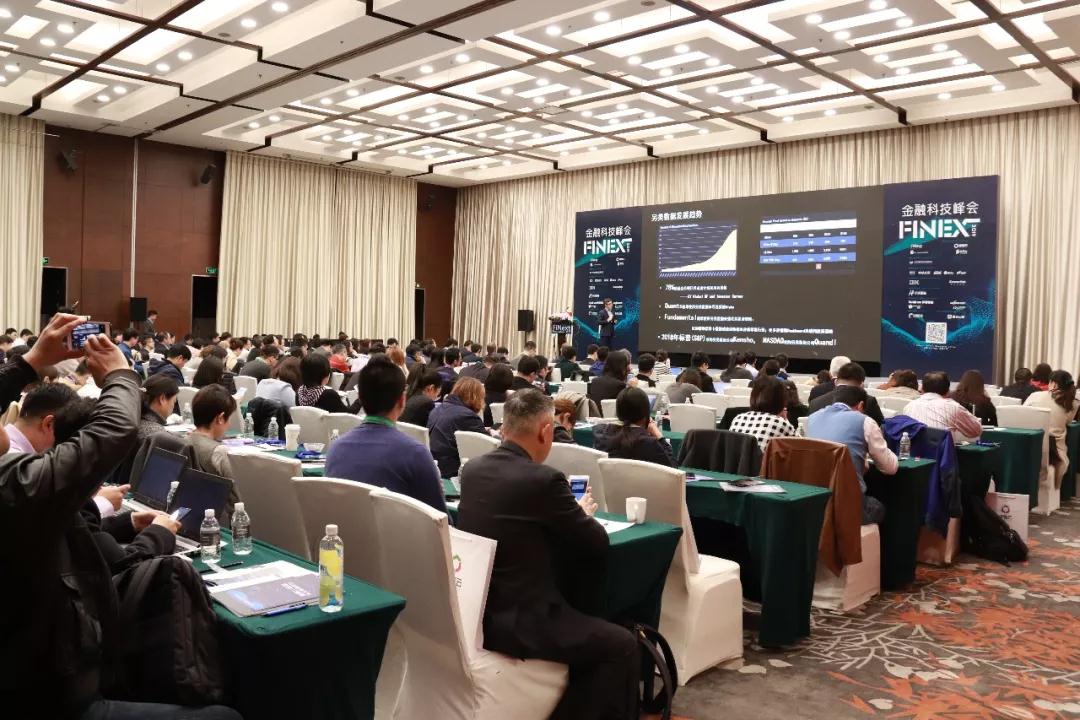 Site of FiNext 2019
GTCOM used its portion of the exhibit area to display JoveMind, JoveArch and its other AI big-data financial applications, attracting many guests who wanted to learn about the impact and changes brought to the financial industry by AI big data.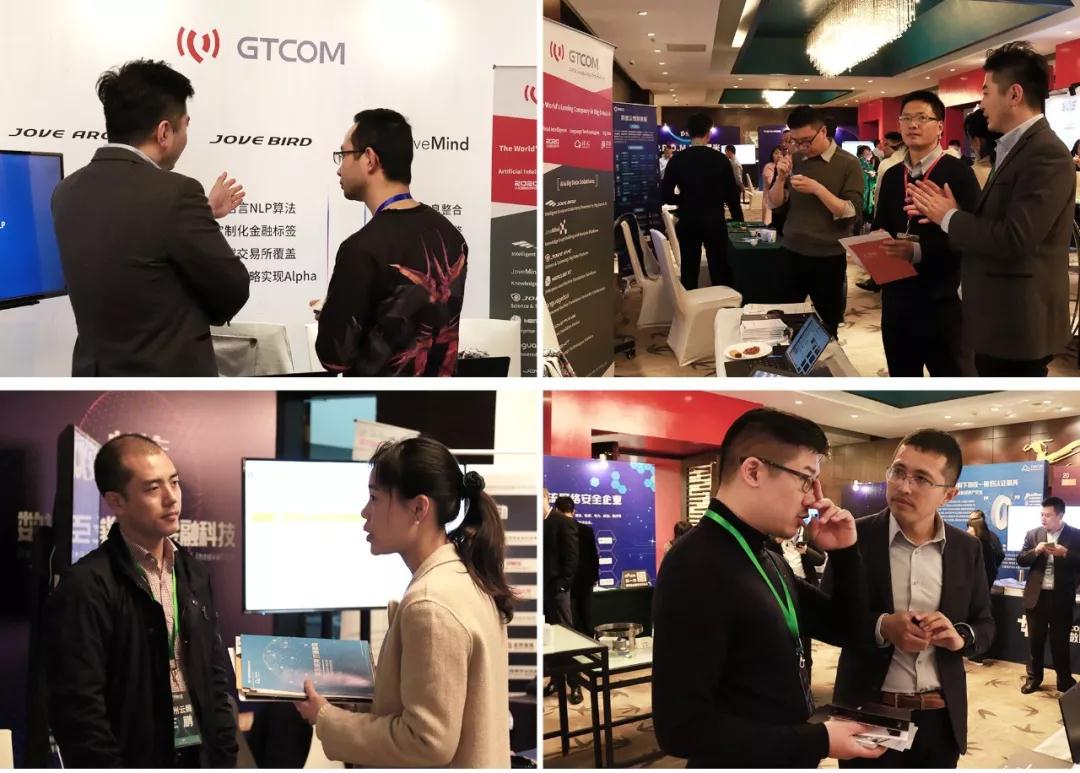 AI big-data financial products displayed by GTCOM attract attention
As the first to deploy big data and artificial intelligence, GTCOM has focused on financial big data in recent years in order to explore the value of global massive amounts of cross-language alternative data, promote scenario-based technological achievements in the financial field, and empower innovation and change in the global financial sector with pioneering technologies.