The Global MICE Innovation Summit was held in Shenzhen on January 14 and 15, 2019, and well-known entrepreneurs, heads of international conference and exhibition associations, and industry leaders from around the world gathered to discuss the innovations and development trends in the world's MICE industry. Global Tone Communication Technology Co., Ltd. (GTCOM) provided a full range of language-technology solutions for the conference. Vice President Elena Zhang, in her speech titled "AI Makes MICE More Valuable," given at a forum held under the banner "Technology Innovation, Smart MICE," described the company's explorations and attempts in scenario-based applications of empowering the MICE industry with AI big data.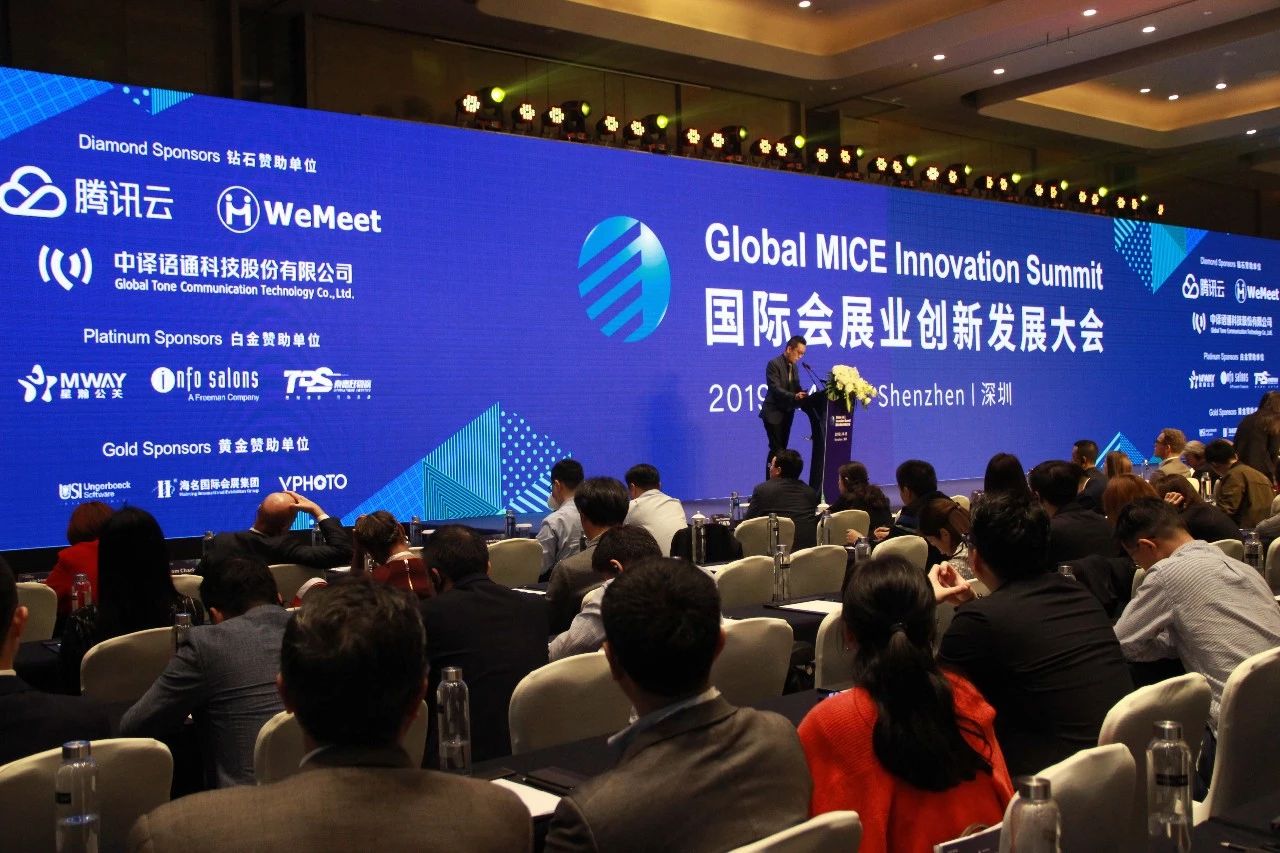 GTCOM provides comprehensive language-technology services for
the Global MICE Innovation Summit
"With the arrival of the AI big-data era, machine translation has entered a new stage of development and the language service for the MICE industry has undergone disruptive development," said Ms. Zhang in her speech. "As a tool for production, connection and communication, machine translation can expand the breadth, depth and speed of MICE information transmission." She introduced the application of machine-translation technology in the MICE industry, using as examples products such as the LanguageBox conference machine-translation system. She also demonstrated the advantageous strength and influence of GTCOM's language-technology solutions from the aspects of data, technology and algorithm development.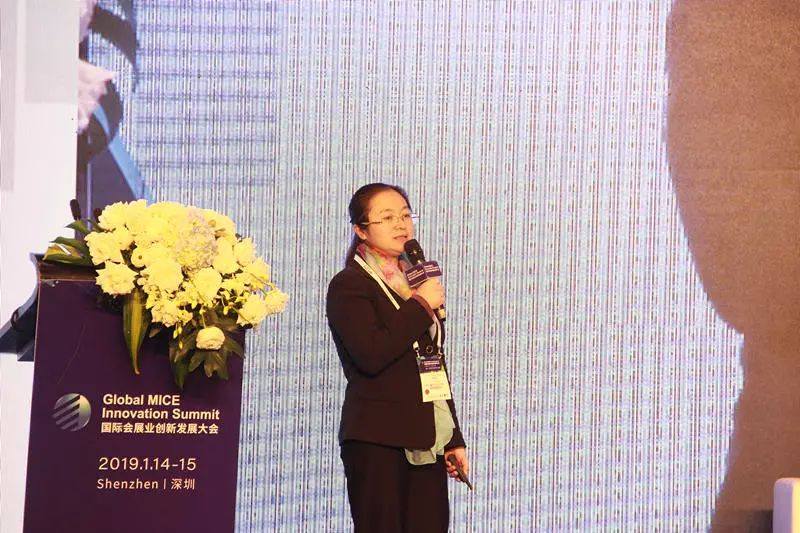 GTCOM Vice President Elena Zhang
Ms. Zhang emphasized that language-technology service is just one aspect of GTCOM, adding that the continuous expansion of big data and artificial intelligence is the driving force for the rapid development of the company. She also briefly introduced GTCOM's AI big-data products such as the financial big data, technology big data and knowledge graph applications. During an interactive exchange with the audience, Ms. Zhang answered a variety of questions and concerns.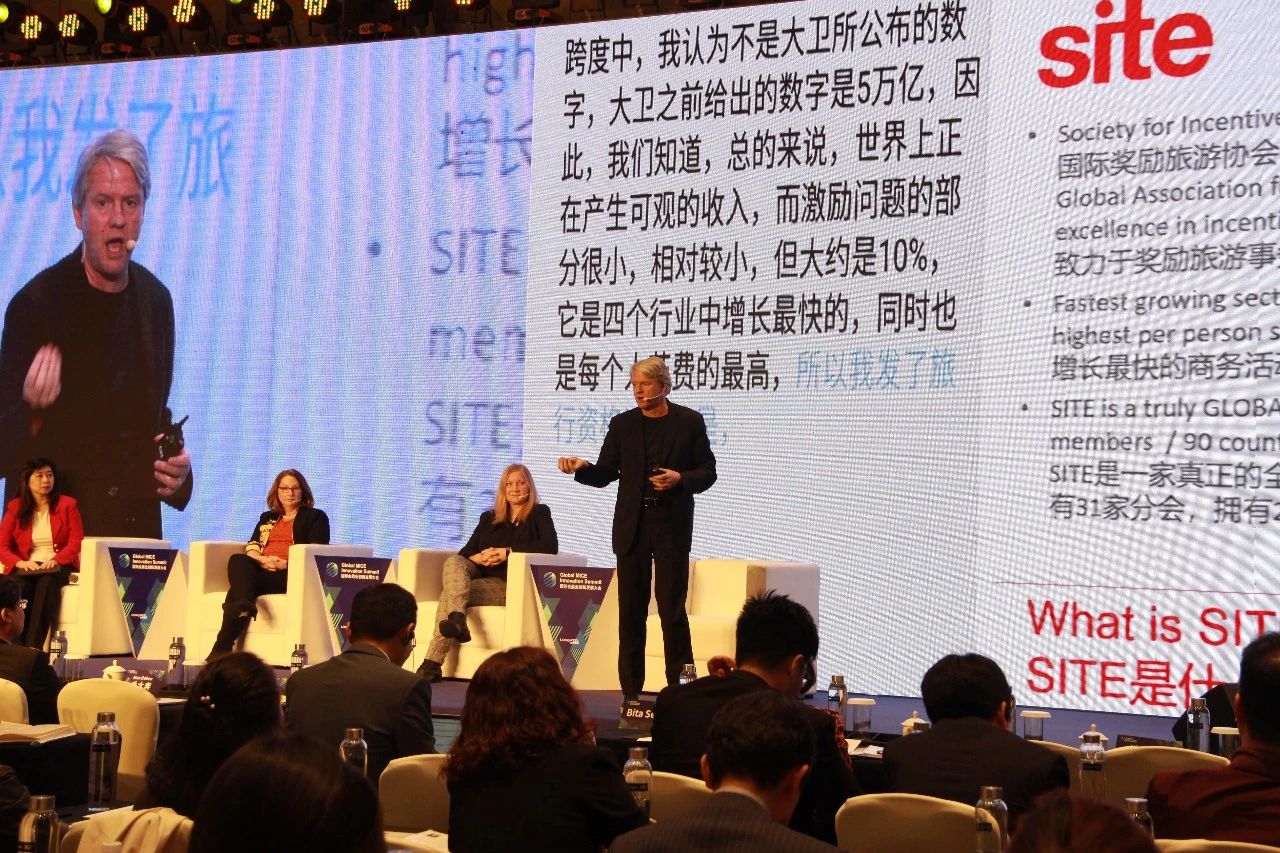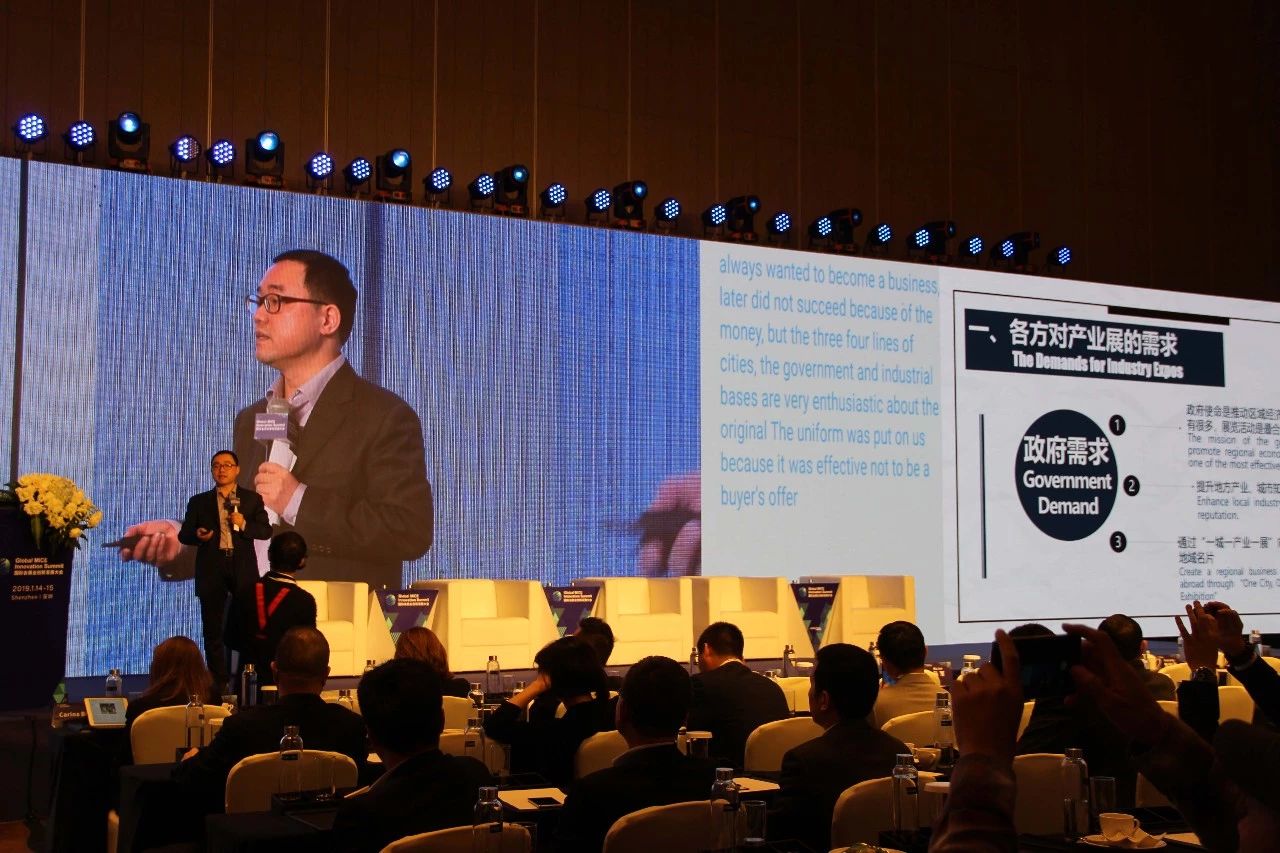 GTCOM's LanguageBox conference machine-translation system
provides real-time translation services for the conference
At GTCOM's booth, the experience area of AI big-data and language-technology products such as the LanguageBox conference machine-translation system and the global big-data analysis platform drew the attention of many participants. Moreover, the company provided high-quality human simultaneous interpreting services, for which it received great praise.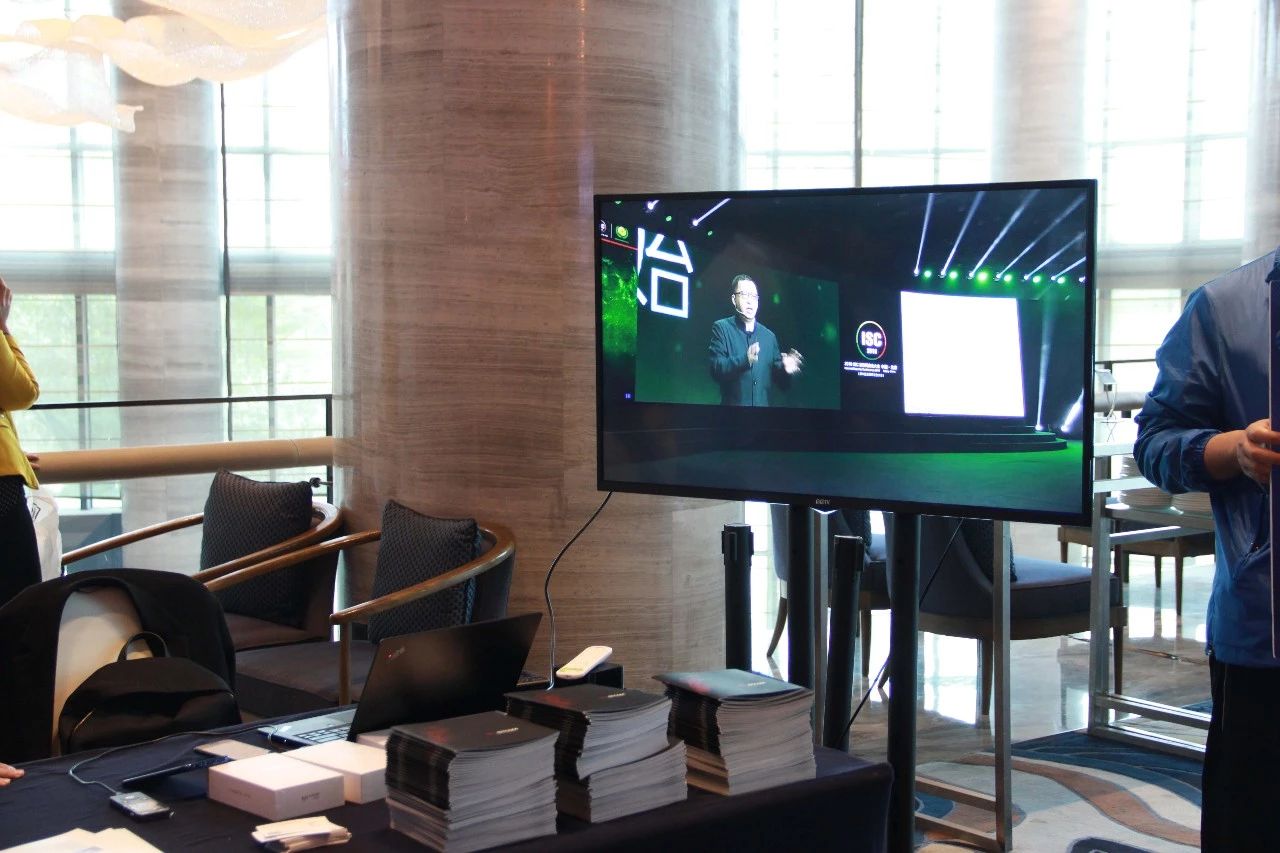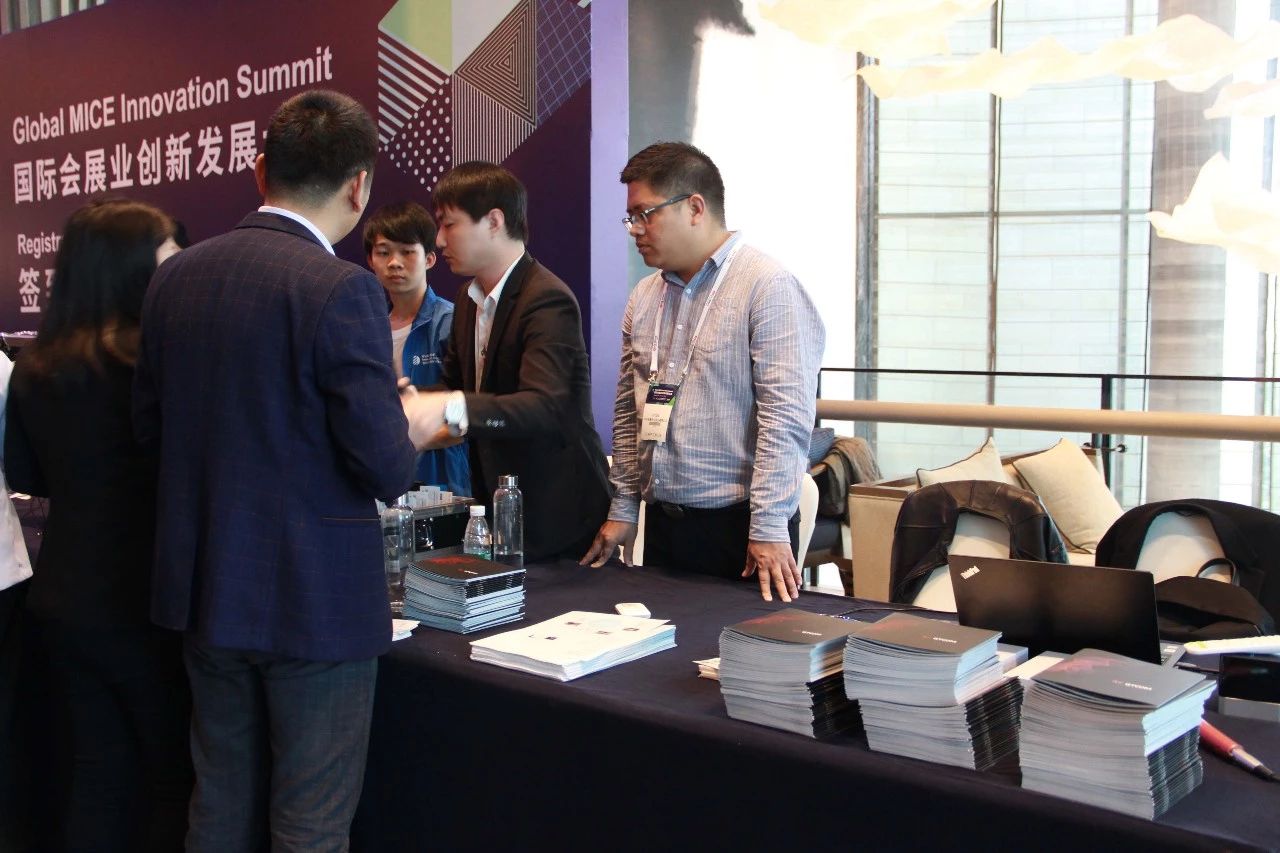 At the conference site
The MICE industry is experiencing dramatic change amid the maturity and application of big data, artificial intelligence, cross-language machine translation and other technologies. As a company dedicated to big data, artificial intelligence and language technology, GTCOM will continue to explore cutting-edge developments, promote the scenario-based application of scientific research results and work together with more organizations to empower the MICE industry.