At local time on March 19 and 20, the Innovate Finance Global Summit (IFGS) 2018, which was hosted by Innovate Finance, was held in London, the United Kingdom. As a sponsor and exhibitor, Global Tone Communication Technology Co., Ltd. (GTCOM) presented its Financial Big Data product JoveBird at the meeting, which aroused great interest of the European financial sector, and in turn broadened cooperation opportunities and channel resources.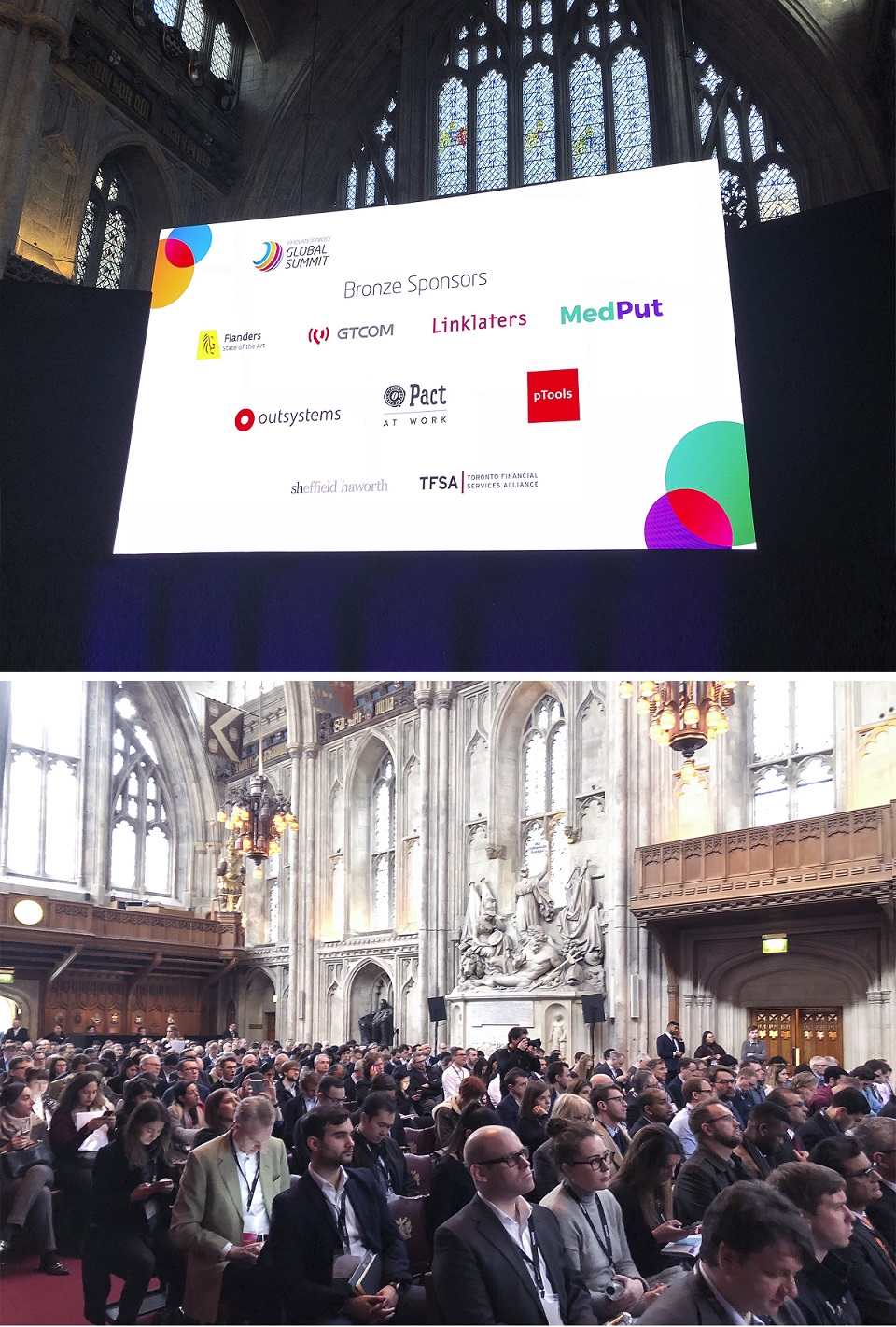 GTCOM presents at the Innovate Finance Global Summit 2018
Innovate Finance is one of the few financial technology organizations directly funded by the British government. It has more than 250 members from every avenue of the financial sector, including major multinationals and financial institutions such as Intel, IBM, PayPal and State Street. Innovate Finance is unique in that it enjoys a competitive edge in regulatory policy promotion, talent recruitment, business opportunity mining and the discovery of emerging capital markets. In addition to Europe, the organization encompasses North America, and accordingly it seeks to promote the concept of financial innovation to markets that are developing with the global economy.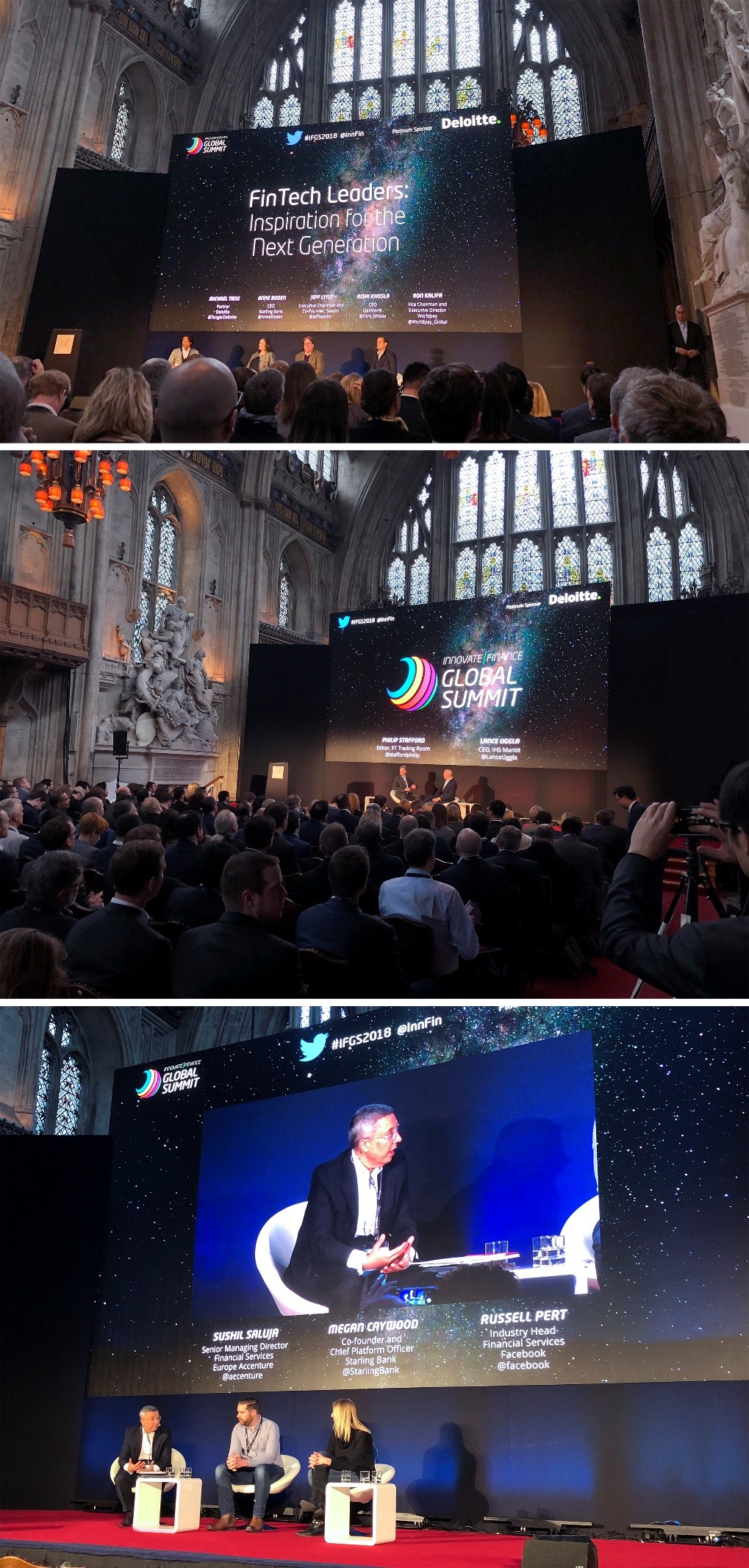 Conference site
The IFGS is one of the world's renowned financial technology conferences. The two-day event was held at Guildhall, London, which has a history of more than eight centuries. More than 400 enterprises active in artificial intelligence and financial technology as well as top financial institutions from 25 countries and regions attended the meeting. The names represented were a virtual who's who of finance, including Visa, Deloitte, Citibank, HSBC, Barclays Bank and Swiss Bank. The number of participants exceeded 2,000, which was the highest than ever.
During the meeting, GTCOM conducted in-depth exchanges with well-known financial enterprises such as Kroll, Pitchbook, Citibank, HSBC, and Societe Generale on financial big-data and intelligent language technology. JoveBird is an intelligent platform for financial investment analysis based on financial analysis models and powerful cross-language big-data processing capabilities. As a representative of next-generation financial technology solutions, JoveBird has drawn considerable attention from the financial industry, IT and others.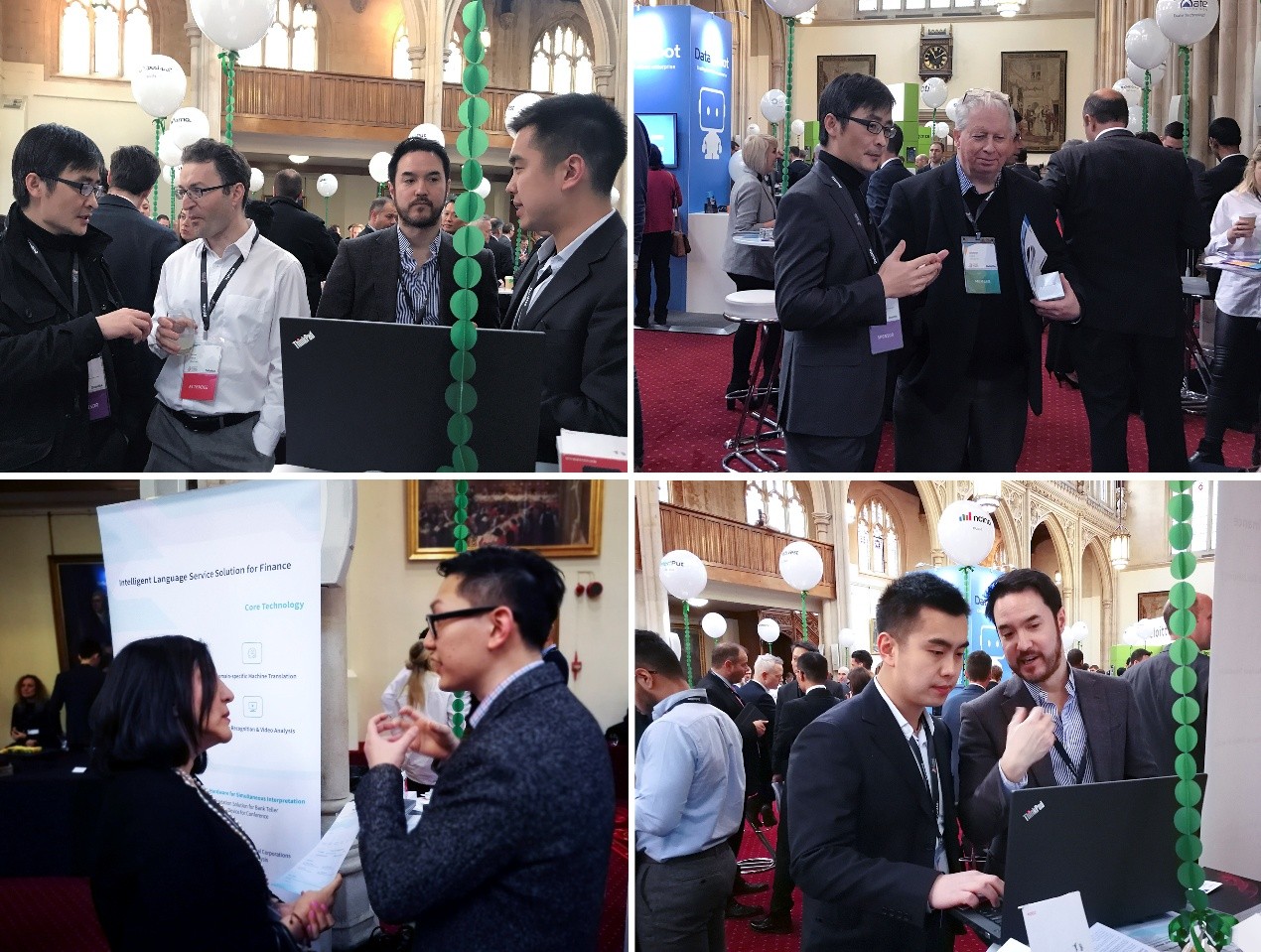 JoveBird attracts great attention
JoveBird integrates multiple assessment factors, including traditional financial parameters and alternative data. With these resources it helps global financial regulators, investment institutions and listed enterprises formulate the best regulatory and investment analysis strategies from a global perspective, through the intelligent analysis of open, unstructured Internet data in 65 languages across 200 countries and regions, as well as more than 20 classification algorithms of events in the financial sector.
GTCOM is the world's leading big-data provider and artificial intelligence leader, and has provided financial big-data solutions for enterprises such as Alibaba, China UnionPay and PIMCO. The fruitfulness of this European trip created a foundation from which GTCOM will access the European financial market in the near future. Moreover, it accelerated the strategic layout of global big data and artificial intelligence.