The 2018 Summary and Commendation Conference of China Translation Corporation (CTC) and Global Tone Communication Technology Co., Ltd. (GTCOM), under the banner "AS ONE," was held in Beijing on January 22, 2019. All staff of CTC and GTCOM as well as staff representatives of four subsidiaries gathered to commemorate 2018 and look forward to 2019. Mr. Huang Song, the general manager of CTC and chairman of GTCOM; Zhang Jingjing, the deputy general manager of CTC; and Eric Yu, the CEO of GTCOM, spoke on the company's work during the past year as well as its development plan in 2019. The outstanding teams and individuals in 2018 were honored at the meeting, and GTCOM Vice President Wang Xiaodong presided over the ceremony.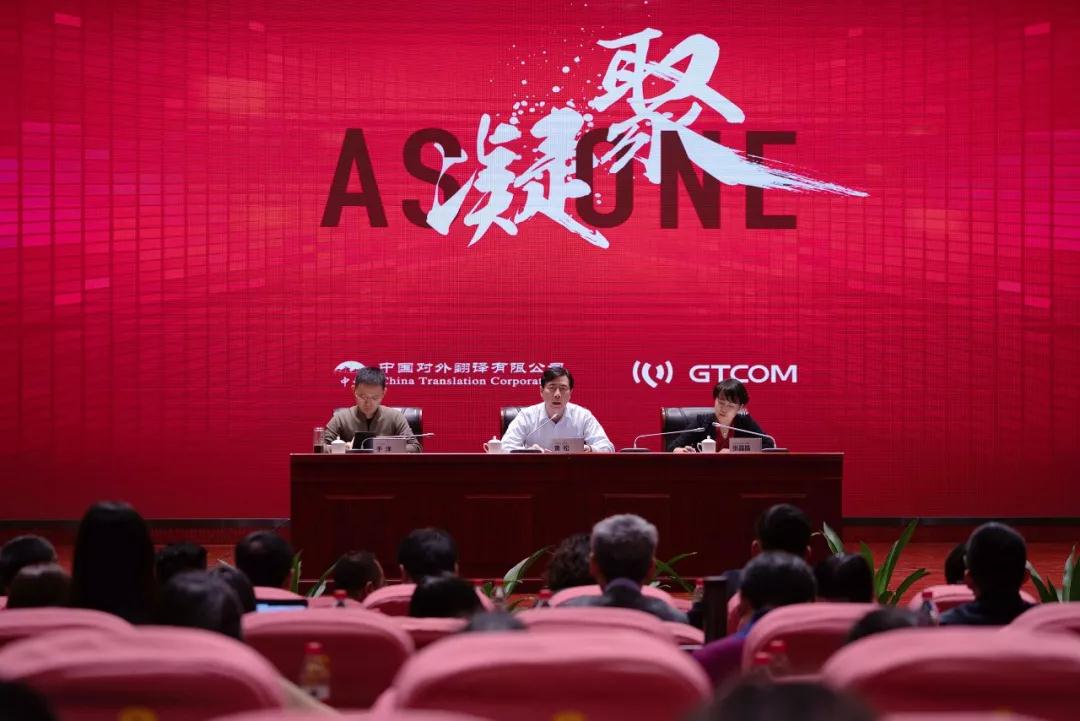 The 2018 Summary and Commendation Conference of CTC and GTCOM, held in Beijing
Mr. Huang Song, in his speech, affirmed the company's year of dedicated effort and proposed the requirements for future development. On behalf of the company's leadership and management team, he expressed sincere respect and gratitude to all staff members for their hard work and fruitful achievements.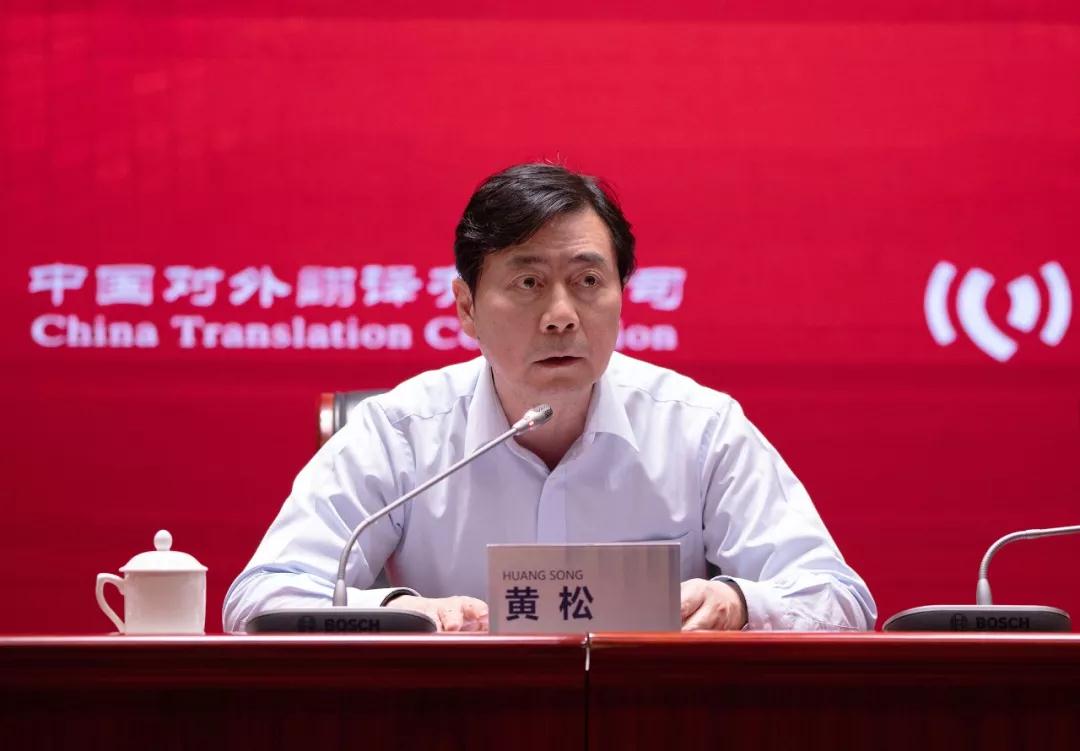 Huang Song, general manager of CTC and chairman of GTCOM
Mr. Huang noted that in 2018, the company achieved high-speed, stable and high-quality development, and realized substantial appreciation of state-owned assets. The company should work closely around the two aspects in 2019: First, GTCOM will be listed. Secondly, it will implement the scale operation assessment with profit as the metric. While adhering to high-speed growth, GTCOM should focus on high-quality development.
Ms. Zhang Jingjing summarized the party-building and management work of the company from three aspects: The Party Committee's work in 2018, the feedback from the China Publishing Group Corporation on the inspection work and the company's implementation, and the party-building work plan in 2019.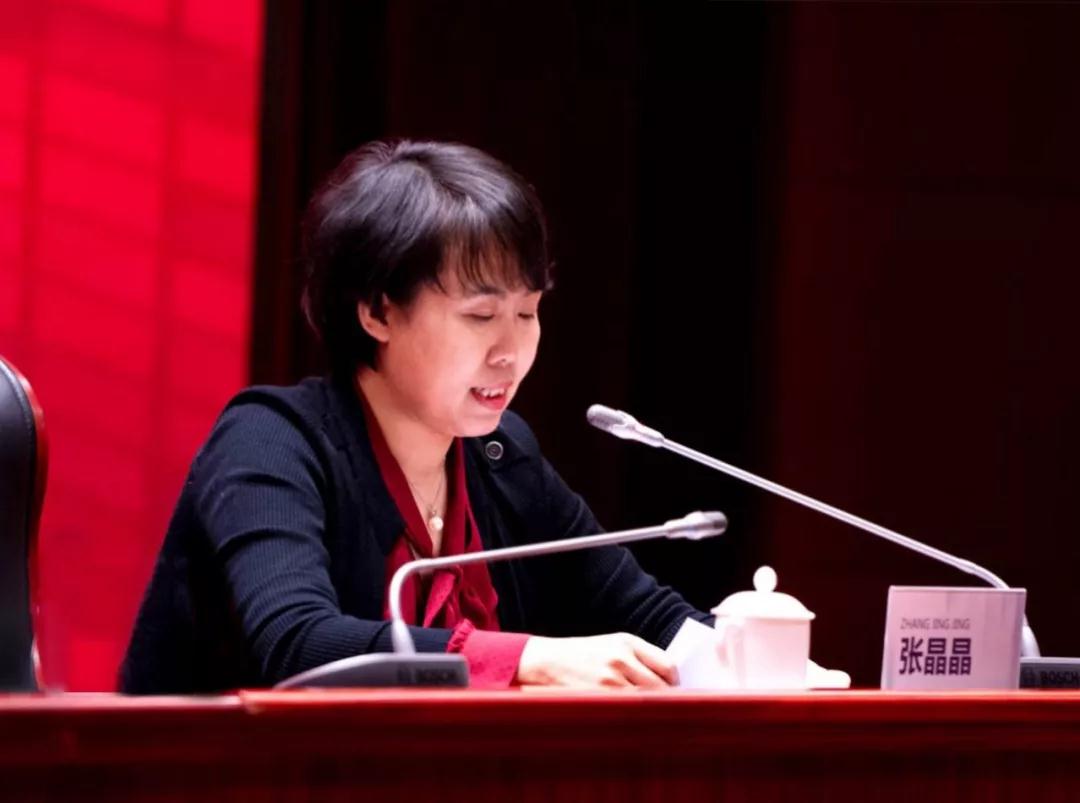 CTC Deputy General Manager Zhang Jingjing
According to Ms. Zhang, in 2018 the company strengthened the building of the party, party conduct and clean, honest government, and continuously improved the ideological work. The company strengthened the implementation of the responsibility system, and made solid progress in integrating community-level party building with business development, thus giving full play to the role of the Party Committee in guiding, managing and implementing enterprise reform and development.
GTCOM CEO Eric Yu reviewed the company's development history from three aspects, including language technology, big data and artificial intelligence, and explained the concept of work development in 2019. He mentioned that GTCOM enjoys greater stature today, from which it can more fully understand the industry and spearhead its development. Thus, "Simplicity and Focus" will be the theme throughout the company's development in 2019.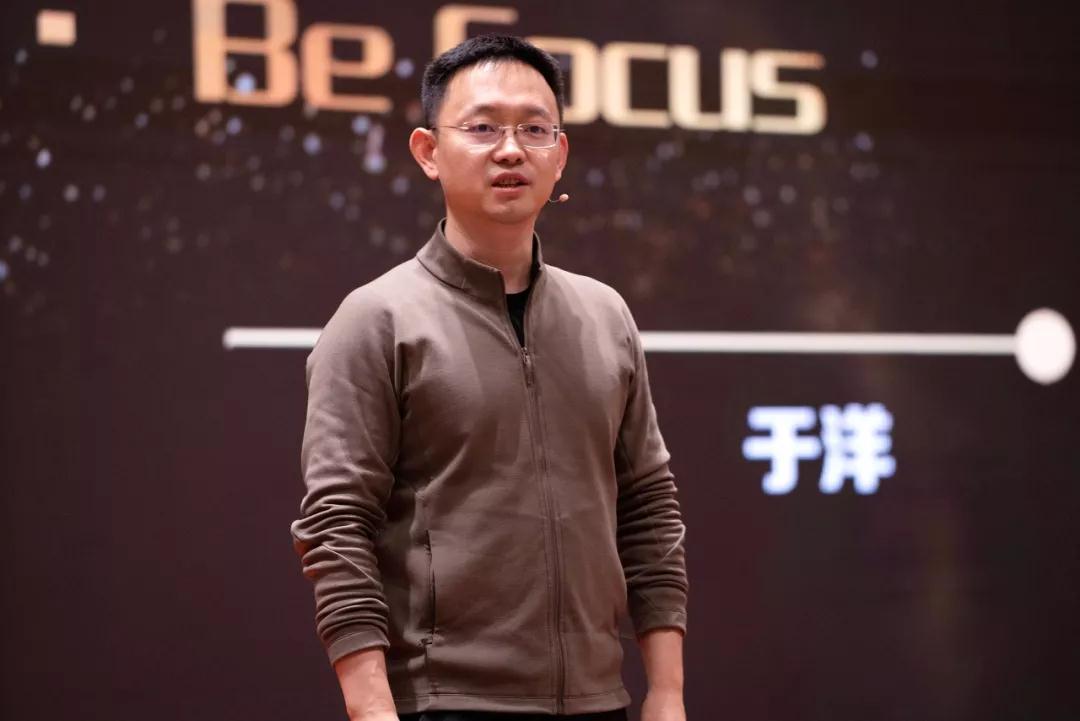 GTCOM CEO Eric Yu
Mr. Yu pointed out that GTCOM, which has inherited a 45-year legacy from CTC, has become the leader in language services and related technologies. Additionally, GTCOM has joined with progressive enterprises in the industry with respect to big data and artificial intelligence. After five years of development, GTCOM, in synergy with its subsidiaries, has grown from a start-up company to an industry benchmark enterprise with deep roots and admirable leadership in big data and artificial intelligence. Simplicity and focus can ensure the sound but rapid development of the company.
Mr. Yu went on to describe the company's work plan in 2019 from the perspectives of key organizational structure, technology development direction and global presence. He explained that finance, technology and smart manufacturing are the business direction and focus of the company in 2019; natural language processing, knowledge graph and blockchain are important R&D areas. In terms of regional layout, the company has established branches in Beijing, Qingdao, Shanghai, Xi'an, Chengdu and Silicon Valley. Based on this layout, the company will pay more attention to overseas market coverage. He stressed that 2019 will be critical in the effort to achieve an IPO, adding that the company should be pioneering but also down-to-earth.
Ms. Zhang announced the company's decision to commend the outstanding teams, individuals, grassroots party organizations and outstanding party members of 2018. She called on all departments, all subsidiaries, all levels of party and league organizations, and all the staff to learn from these outstanding teams and individuals. Additionally, she expressed hope that the recognized teams, party organizations and individuals would cherish their honors, guard against arrogance and rashness, summarize their experiences and identify their weaknesses. Moreover, she said, they should give priority to the company's development, persevere in unity, strive through effort, continuously challenge themselves, seek innovation and make better progress. Mr. Wang Xiaodong presided over the awards ceremony, announced the list of commended teams and individuals, and congratulated the honorees.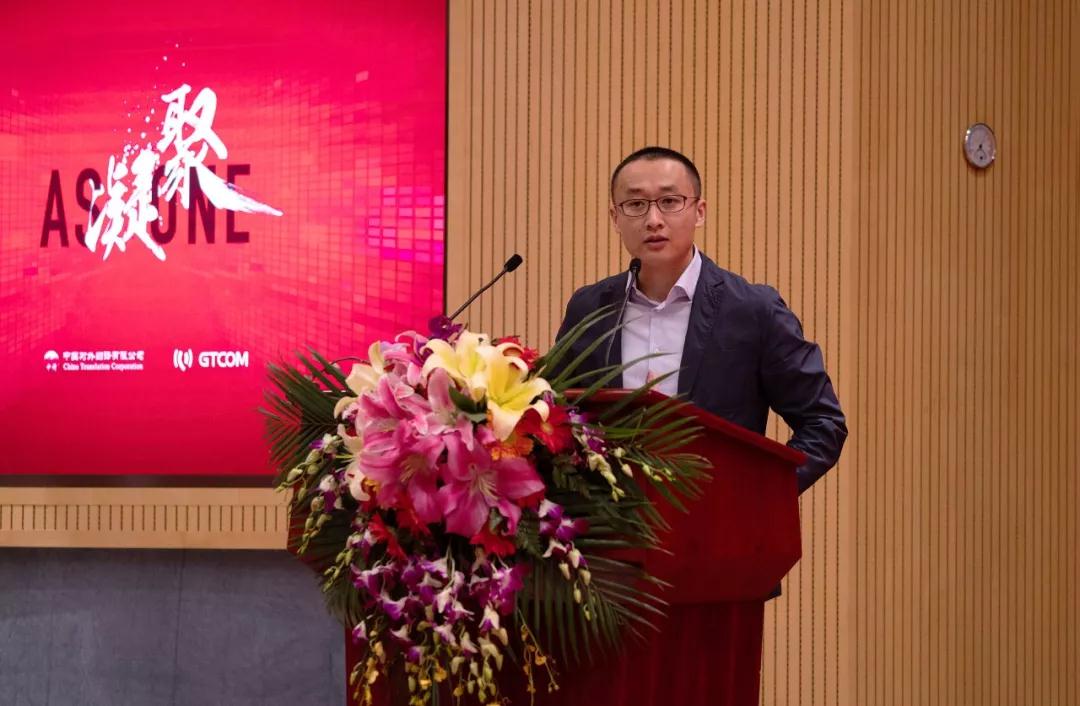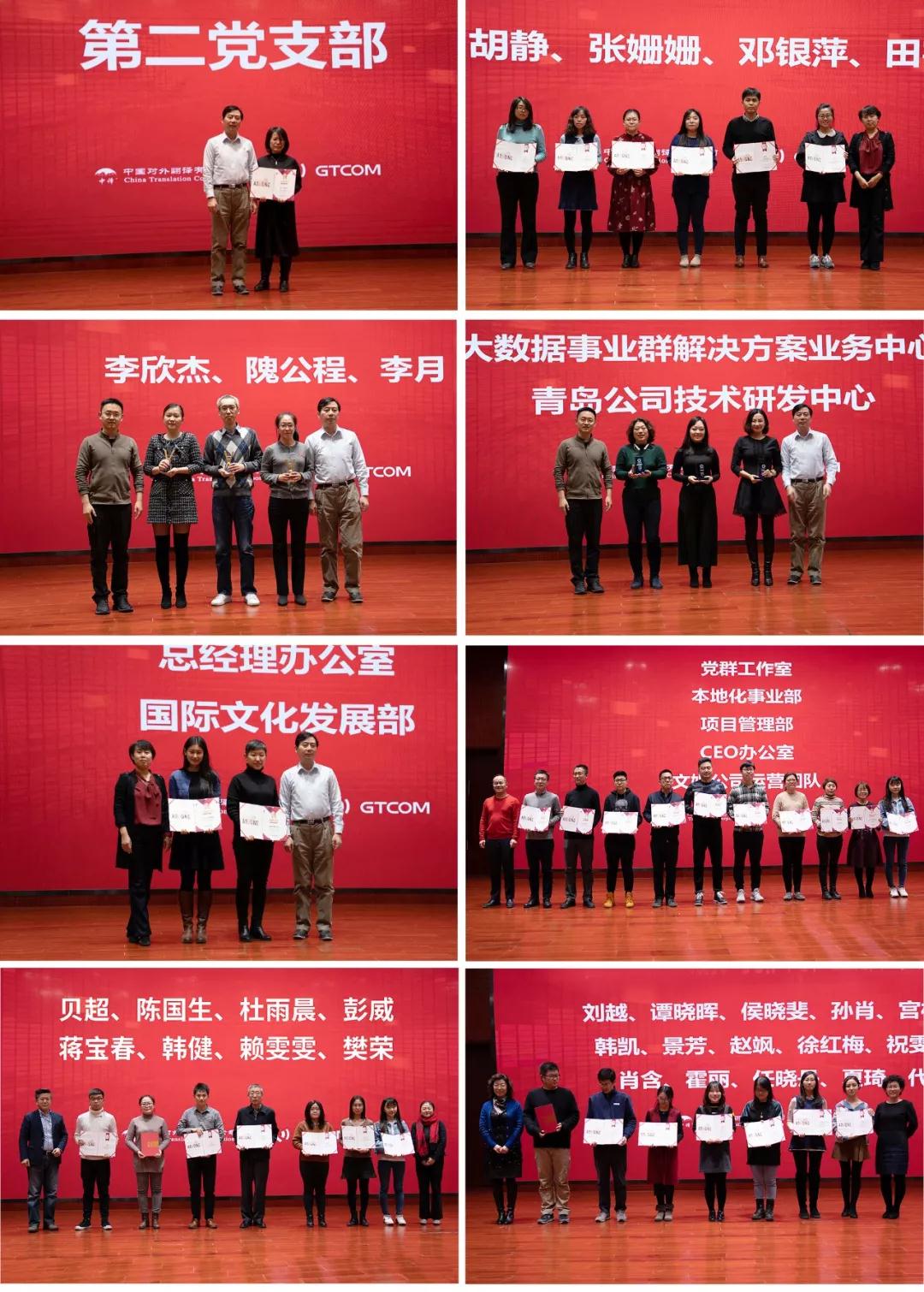 The awards ceremony

Group photo
The new year means a new journey, and GTCOM's development blueprint for 2019--based on simplicity and focus--has been revealed. In the new year, the duty of establishing a deep presence in NLP, knowledge graphing, blockchain and other advanced technologies surrounding areas such as finance, science, technology and smart manufacturing, as well as the challenge of ensuring a global presence, has become the responsibility and mission of all personnel. After all, a dream is nothing if one doesn't strive to fulfill it. In 2019, all staff of CTC and GTCOM should take action to realize our goal, for that goal is our shared dream.